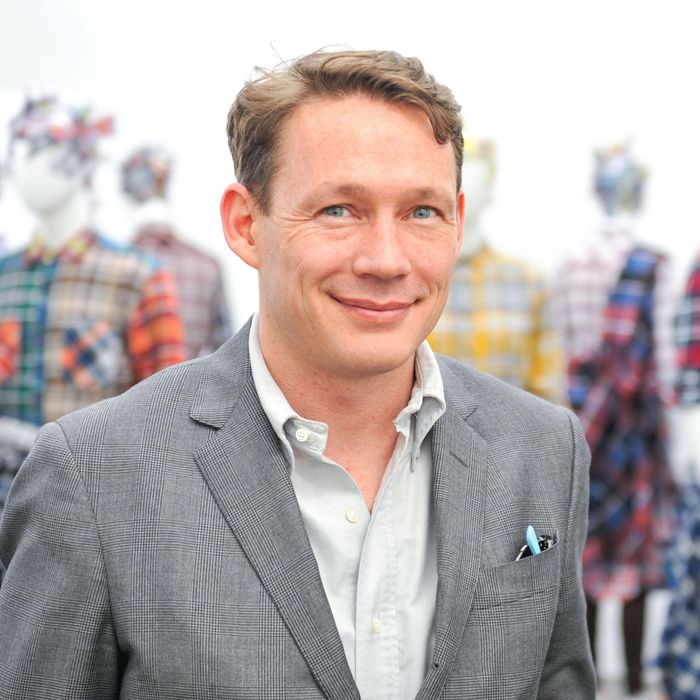 Eric Wilson.
Photo: Leandro Justen/BFANYC.com
Eric Wilson, a well-respected fashion critic and reporter for the Times' "Style" section, is moving to InStyle, where he'll become the magazine's first-ever fashion news director. It's an unexpected move for the the journalist, as InStyle is known for its celebrity-centric, "get the look" shopping advice, not the high-fashion news coverage and analysis that Wilson is known for. But it seems he wanted a change, and the magazine does too: Wilson tells WWD that he'll be tasked with creating "a voice for the news coverage of InStyle … coming up with new ways to explain to readers why fashion is important and exciting." He adds:
I've been doing fashion journalism for 17 years and I love it so much but I wanted to figure out what would make sense for the rest of my career … When I talked to [Ariel Foxman, InStyle's editor-in-chief] about this, what he had in mind for the position and what I had in mind for my career were the same.
Foxman adds that Wilson's position will run the gamut from writing, editing, "creating multimedia content," and overseeing both online and print features.
This move suggests that Wilson, 41, has his eye on larger editorial roles in publishing rather than day-to-day reporting and writing. But perhaps the bigger question is this: Does his appointment mean that InStyle is rethinking its tried-and-true emphasis on red carpet outfits, makeovers, and other fluffy Hollywood fare? In other words, will it become something we actually read for the articles instead of flipping through at the nail salon? Financially, there's no sign that it needs a shake-up, as its ad pages are consistently high. But we'll find out more soon enough — Wilson starts on November 18.