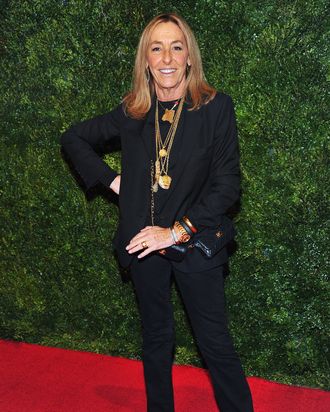 Carlyne Cerf de Dudzeele.
Photo: Theo Wargo/Getty Images
Eva Chen's latest changes at Lucky magazine include the appointment of renowned stylist Carlyne Cerf de Dudzeele as fashion editor at large, WWD reports. Known for her eccentric taste and undone aesthetic — she's a fan of wind machines, tousled hair, and stacked jewelry — French-born Cerf de Dudzeele has been a major part of Lucky's overhaul, styling the first two covers of Chen's tenure (Blake Lively for the September issue and Eva Mendes for October). She's also one of the original proponents of the high-low mix (which she refers to as her salade) that the revamped Lucky is going for, having pioneered the look on Anna Wintour's first-ever Vogue cover in 1988, which featured model Michaela Bercu in jeans and Christian Lacroix.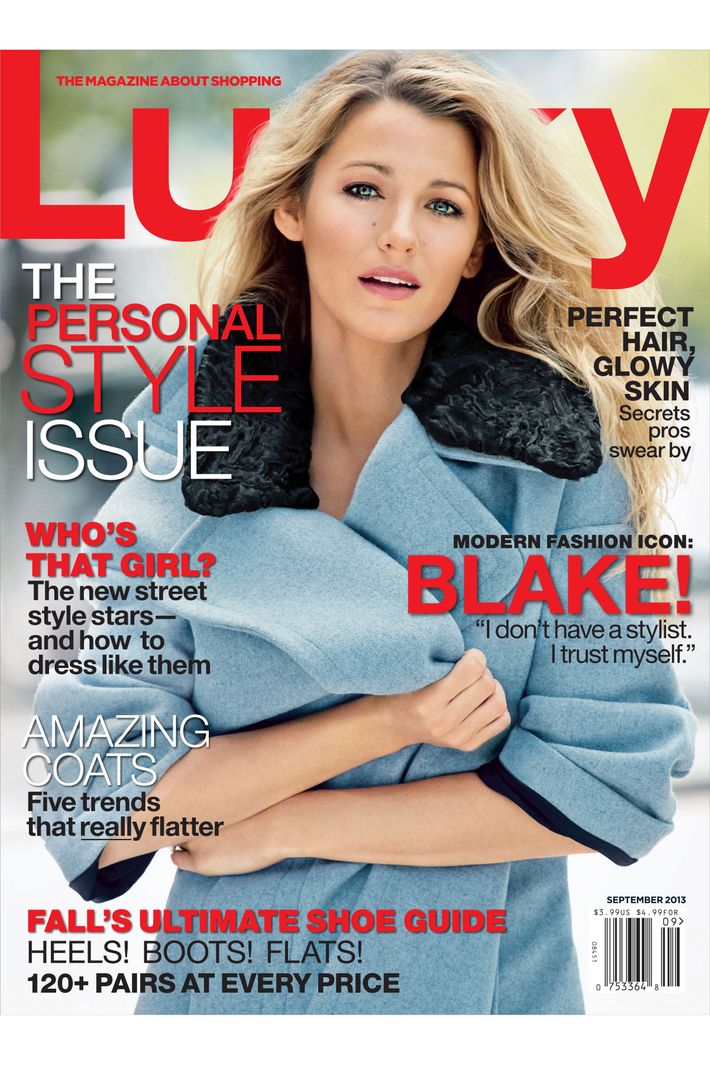 Another cute connection: When Chen was a wee underling at Elle, she assisted Cerf de Dudzeele on shoots. "To be able to work with a legend like Carlyne, who really heralded the high-low movement, was incredible," Chen said earlier this year. "She has a system for everything, and knows exactly how things should be done — she's so on top of her game." See, it does pay to be nice to your assistants!
The appointment of a bold-name fashion editor-at-large is a popular move at magazines these days. Late last year, both Harper's Bazaar and Elle did the same with Carine Roitfeld and Lori Goldstein, respectively. Both stylists are on contract to produce spreads and covers for the magazine's bigger issues (September and March, plus a few others in between), but are otherwise free to pursue their independent projects.
Chen's latest staffing shake-up also includes the appointment of creative director Katia Kuethe (formerly of Teen Vogue and, more recently, Kate Spade) and departure of design director Lisa Steinmeyer, who was one of the last senior holdouts from the magazine's previous leadership. The editor-in-chief tells WWD that this concludes the makeover of Lucky's editorial team, and that additional changes to the magazine's layout and content will be minimal.