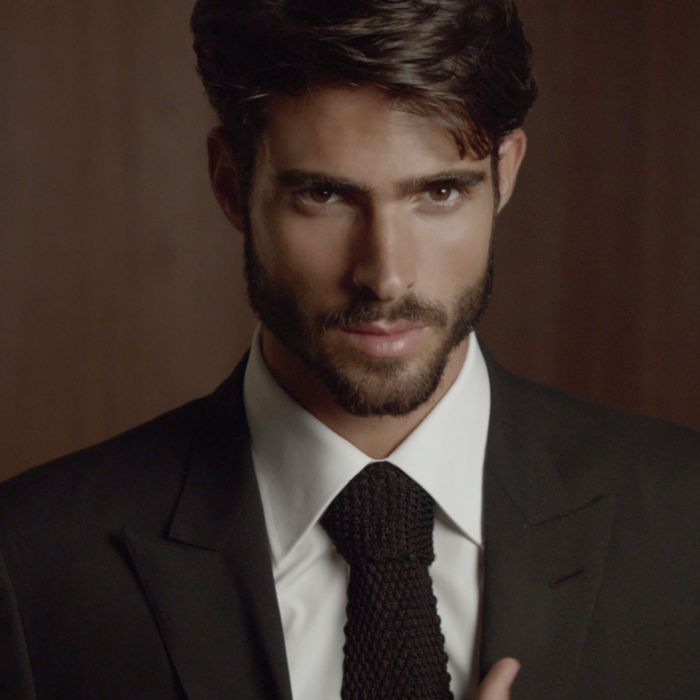 Who says men can't have it all? What "end of men"? Tom Ford, the living example of a man's ability to have it all (father, fashion designer, film director, former Colin Firth gym motivator), is here to help men become their best selves, starting with their beauty regimen. In an exclusive video introducing his new skin-care and grooming collection, out in November, Ford dispenses key tips on how you, too, can live (and groom) like him, and present "your most handsome and impeccable self."
Watch the video with the sound off to see rivulets of water stream off model Juan Betancourt's tanned and taut six-pack, or with the sound on, to hear Tom Ford explain his "deep conviction that fine grooming doesn't have to be complicated to be effective." Just follow his eight-step grooming process!
The line includes eight multitasking products that "calm, comfort, and mattify," including an oil-free moisturizer, purifying face cleanser, anti-fatigue eye treatment, lip balm, mud mask, serum, concealer (in three shades), and bronzing gel. Get ready to teach the men in your life the pat-dab method.