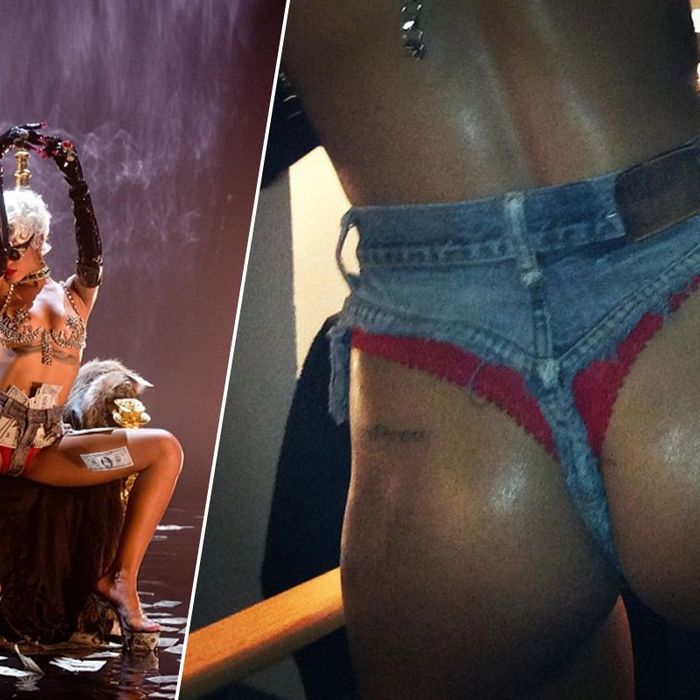 Photo: badgalriri/Instagram
Five months ago, Rihanna captivated the world with a picture of her shiny butt in a denim thong. Today, she provides further context: Photos of the jeans-thong in action in teasers for her music video "Pour It Up."
What follows is a detailed analysis of Rihanna's denim thong from all angles.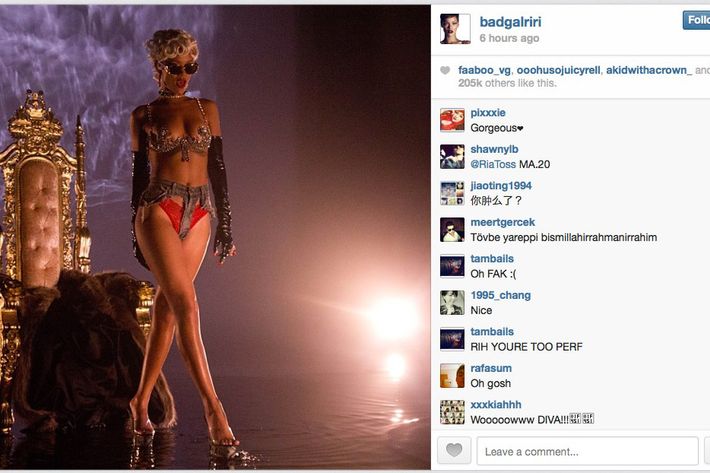 The world premiere of the front view of Rihanna's jeans-thong reveals intact zip-and-button closure and modified pockets reminiscent of a gun belt or micro-mini chaps. As previously speculated, primary contact with the vulva falls not to the jong, but to the red stretch-lace thong layered beneath it.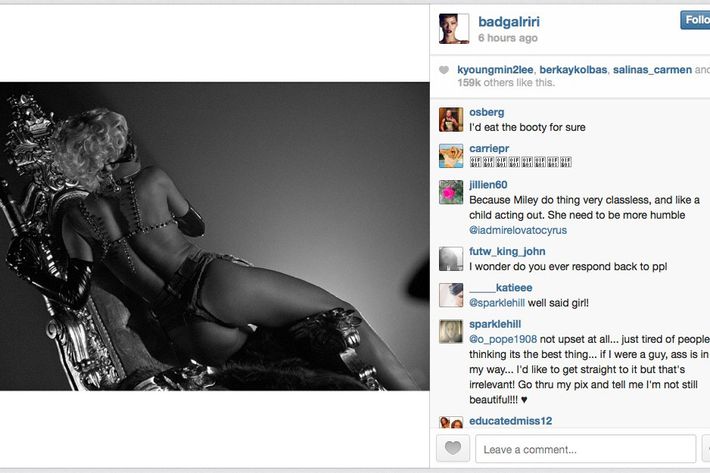 Both the jong and the lace thong layered below go all the way up Rihanna's ass. To quote jong discourse, "layering of thongs is like, just get a butt plug."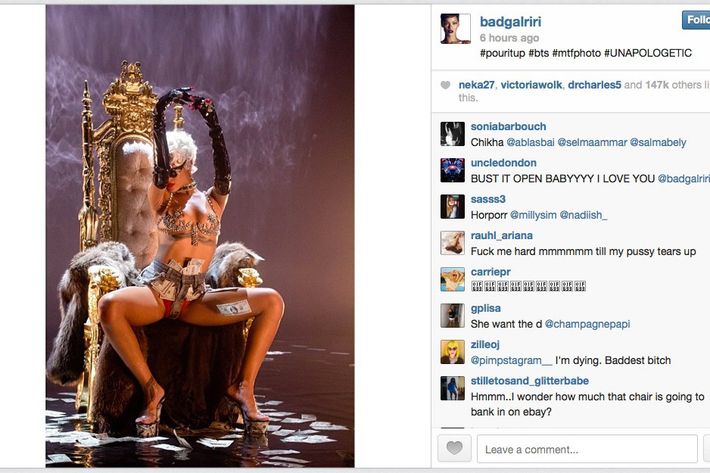 Though Rihanna's butt cheeks are exposed, she sits upon a fur coat tossed over a velvet tufted throne. (Layering of butt tufts?) The jong's high waistband is optimized for holding dollar bills. Though the songstress has "money on my mind / money, money on my mind" in her song, in the music video she has money, money on her crotch, thighs, and tummy.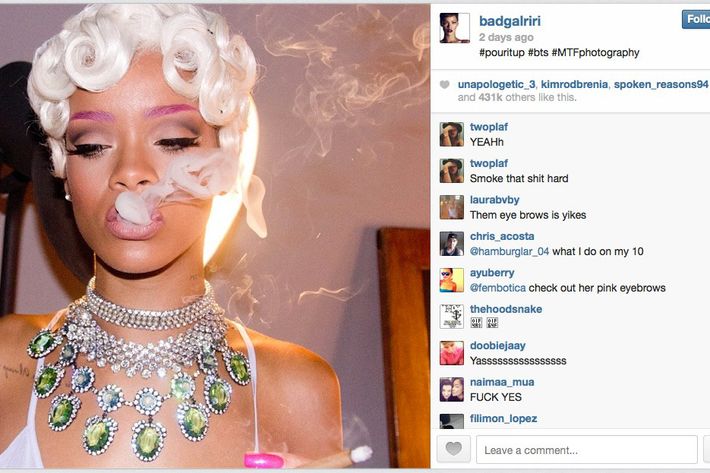 As for the rest of the video, there's a silky lingerie ensemble that involves white hair and pink eyebrows.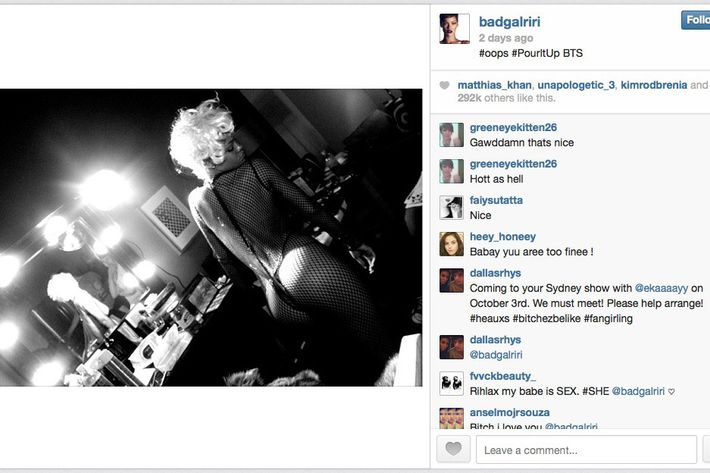 And a fishnet body stocking with some sort of body-harness-necklace thong?
Rihanna also posted a video of an extremely acrobatic pole dancer auditioning — then performing on set — on her YouTube account last night.
If you're the sort of person who enjoys outraged debates over pop star provocations involving female sexuality, money, and power, this should be a great week for you! In addition to the 21 "Pour It Up" pictures Rihanna posted on Instagram, Miley Cyrus's MTV documentary and new album debut this week, too. Rihanna may be pointedly stoic when it comes to Miley (and the hit song that got away) but between the modified denim, layered thongs, and stripper dance moves, it's getting harder to talk about one without the other.