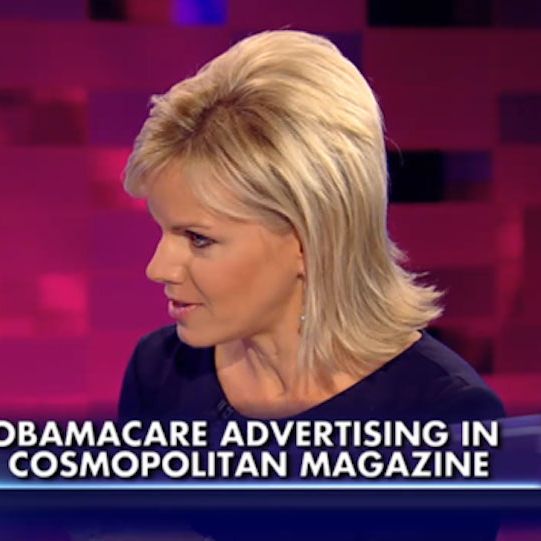 On Wednesday, Fox News's The Real Story With Gretchen Carlson aired a segment about Obamacare "advertising in Cosmopolitan magazine." This was news to everyone, including Cosmo, because it was entirely false. Yesterday, the magazine's website graciously explained the difference between ads and editorial content like, say, a reported piece explaining how the Affordable Care Act can help women obtain free birth control:
[I]t's completely unclear what Carlson is talking about since Obamacare is not advertising in the magazine — which  would make her "real story," in fact, a fake one. That's right, there are no ads for Obamacare paid for and placed by the Obama administration in Cosmopolitan. Zero. None. NO ADS. 
Even more disturbing: The only guest on Carlson's "power panel" who noted this distinction ("Is it advertorial, or is it editorial?") was former Real Housewife Jill Zarin, who seemed overly eager to bring up Bethenny Frankel's divorce. Next!