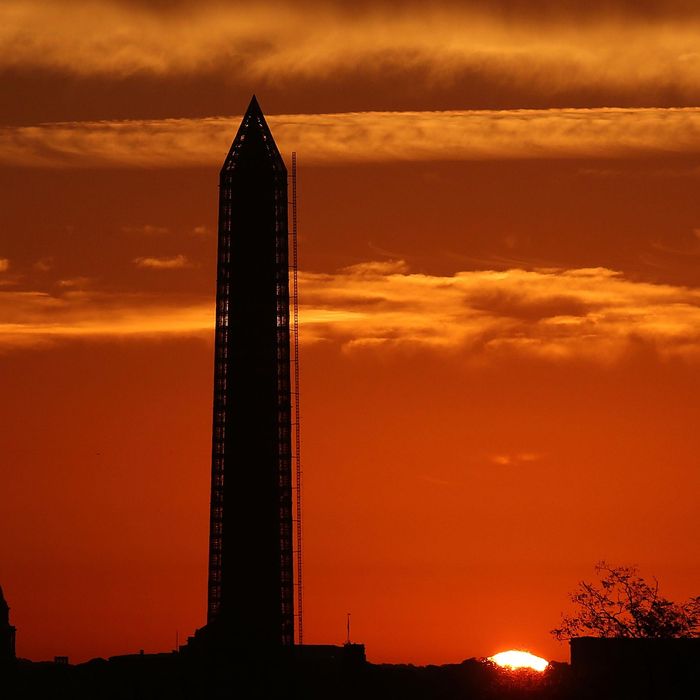 Photo: Mark Wilson/Getty Images
The weeklong mutiny in Congress has left 800,000 people wondering what to do with an abundance of free time and a lack of income. But we crafty Americans cannot be deterred in our pursuit of happiness (ahem, not a metaphor for self-pleasure). To help federal employees find a way to fill their days, Vibrators.com  is offering 200 free vibrators a day to furloughed government workers.
Sadly, like many things related to the government, the best intentions do not always yield the best results, and even small gestures of generosity turn people into selfish, dishonest orgasm hoarders. A disclaimer from the site: "We are canceling orders from greedy people. Order twice or order two different free gifts without making purchase and you will get nothing. Order one even though you are not a furloughed federal employee and we won't really know, but Karma will get you."
Those seeking supplemental income during this indefinite period of suspended pay have been turning to SeekingArrangements.com, "the World's Largest Sugar Daddy Dating Website," reports NPR. The site, where members get an average allowance of $3,000, has seen a 50 percent rise in daily signups. What'sYourPrice.com, the eBay of first dates, offers an average of $80 a date and now gets 900 new users a day, an increase from their average of 500.
At least America is still home of the readily available sugar daddy and land of the free vibrators. It was all part of Obama's plan.