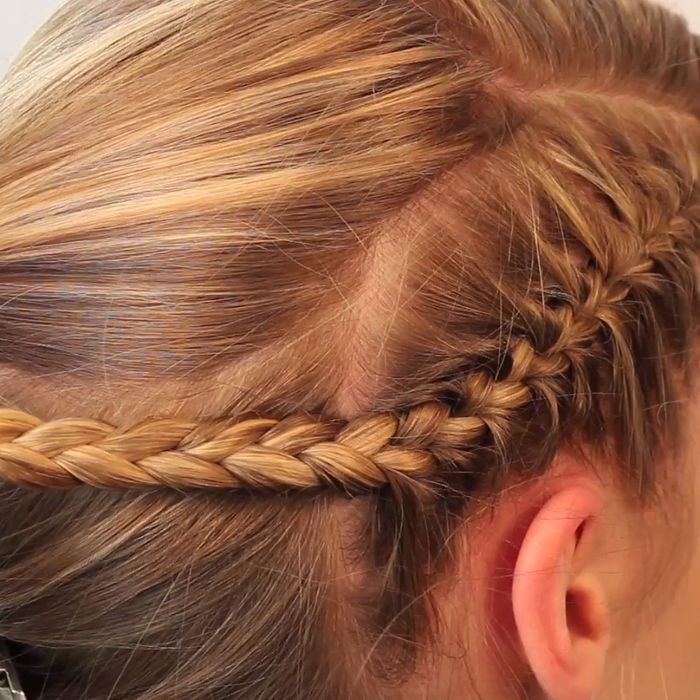 Growing out your hair is annoying, but you know what's even more annoying? Growing out your hair after you attempt a side-shave look because you saw Rihanna do it and thought it looked cute. No amount of Viviscal is going to even out that hair growth. But you can mimic the same look and avoid the awkward regrowth process entirely with a side braid. Owen Gould, a hairstylist from the Wall Group, who has touched the heads of Karlie Kloss, Lake Bell, and Christy Meisner — our PR girl by day, GIF model by night — shows us through GIFs on how to get the look.
Step 1: Owen Gould preps Christy's hair first by blow drying it and adding Sachajuan Ocean Mist Spray. "Because her hair is too slippery," he explains, meaning that Christy's hair is actually too clean and nice. Hair with a slight "grip" (i.e., second-day hair) is easier to braid. After prepping the hair, he parted the hair cleanly from front to back, dividing it where you would "shave" it.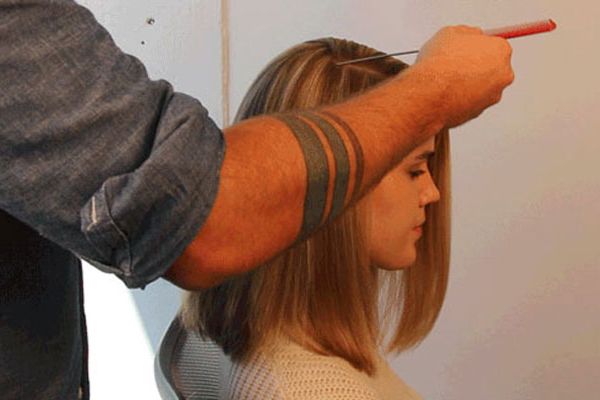 Step 2: Gould clips the hair to focus on the clean side part.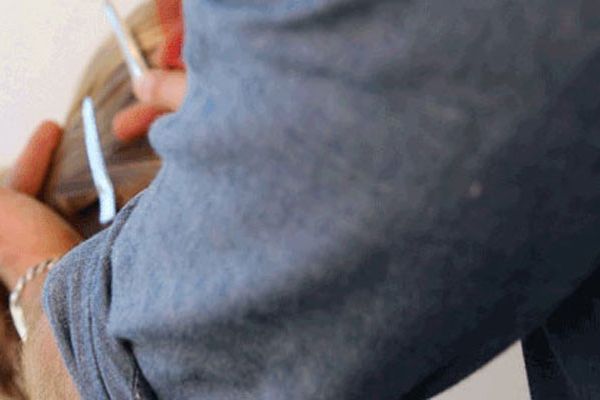 Step 3: Gould initially tells me that he is going to attempt a French cornrow. But after looking at my blank face, we decide to go with a more simple upside-down French braid. He begins by taking an initial volumetric triangle-shaped section of hair, pulling from the front, with the triangle pulling in front the scalp and the ends representing the top "point." You will want to pull triangle-shaped pieces like this throughout your braid.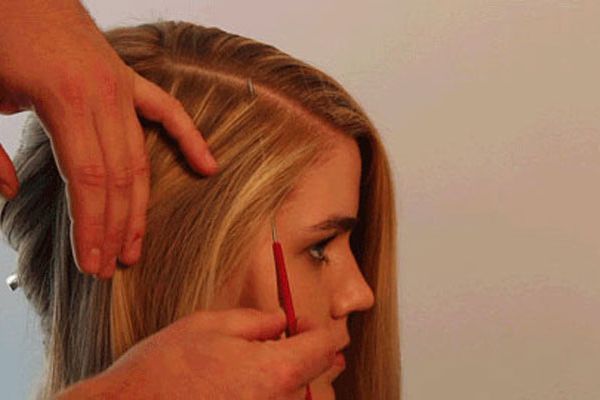 Step 4: Add new hair by pulling triangle-shaped pieces from each side and gradually incorporating them over the previous pieces. Keep the braid tight to the scalp until you reach the ear, and then switch to a regular braid. Tie the end of the braid with a clear elastic.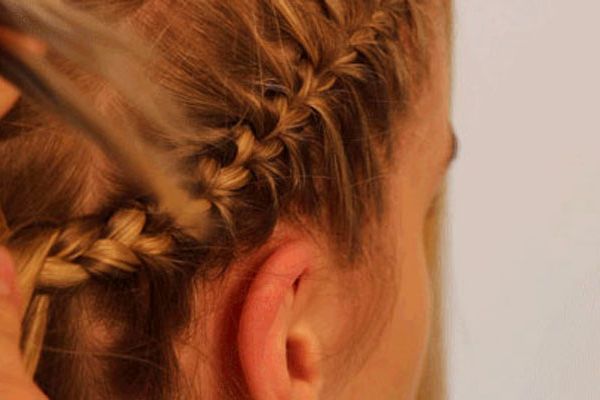 Step 5: Clip a top section of hair and pull it to the side. Pin the braid so that it sits below the pinned area. The idea is to hide the tail end of the braid beneath the clipped section.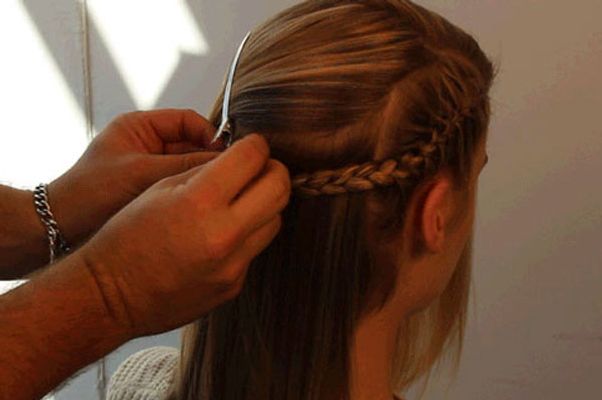 Step 6: Comb to release and mist the braid with hairspray. Gould prefers classic Elnett hairspray, to pin down flyaways.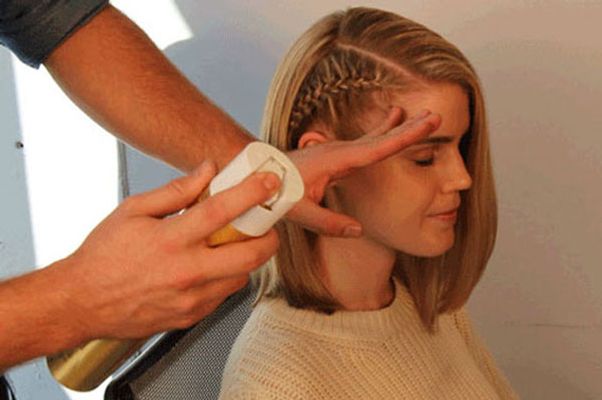 Step 7: Ta-da, the finished look.