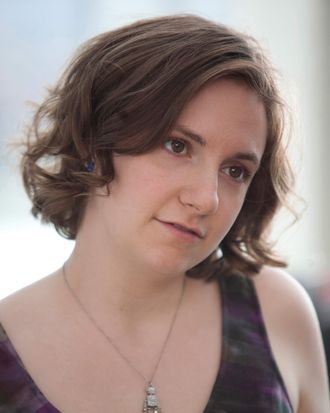 Photo: Jessica Miglio/HBO
In an interview with Harper's Bazaar, Allison Williams discusses the beauty secrets of the Girls cast. If you're dying to know what sort of patchouli hair oil Jessa uses to moisturize her hair or how Shosh got that akimbo hair donut to stay on her head — well, you'll have to look for those answers elsewhere. But if you want to know how the Girls cast nails the "no makeup" makeup look, your answer is right here.
She says, "The show is very natural, you don't get away with wearing much makeup. On most TV shows you are caked with makeup because the lights are so strong that it doesn't show up, but on our show if you're wearing one false eyelash it is immediately visible on camera. In a lot of scenes I'm not really wearing any, a lot of us wear no makeup on the show. So it's definitely the art of making it look like we're wearing nothing — which is sometimes us just wearing nothing!"
Fascinating. Well, if that's not boundary breaking for TV, then we don't know what else is.