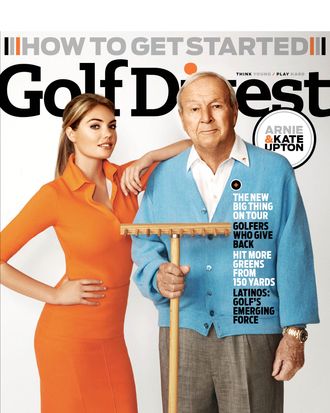 Kate and Arnie.
Photo: Courtesy of Golf Digest
Now that Kate Upton's proven she can sell magazines with her clothes on, too, it's just a free-for-all. Last month, Sports Illustrated slapped her on a cover between baseball players B.J. and Justin Upton, solely because she had the same last name. This month, it's Golf Digest, where she poses with 84-year-old Arnold Palmer (who has to stand on a wooden platform to be taller than her in the shoot). Which random magazine will it be next?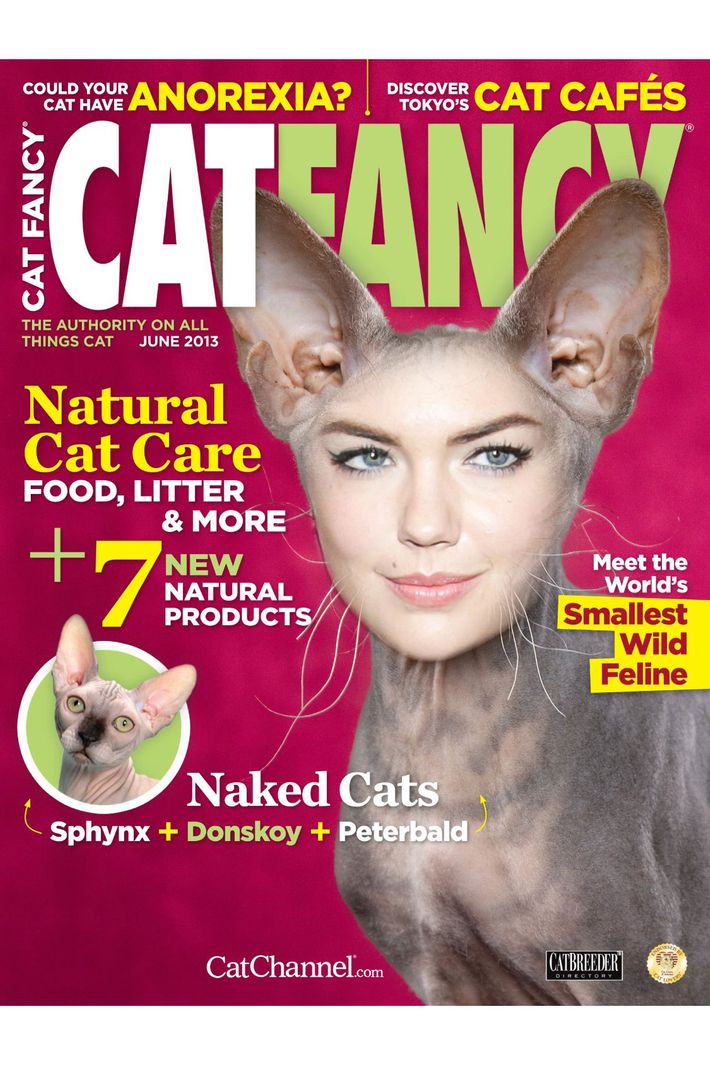 And if Golf Digest's questionable cover line about Latinos (see the bottom right quadrant of Palmer's cardigan) isn't awkward enough for you, there's also a behind-the-scenes video of Upton getting a golf lesson.