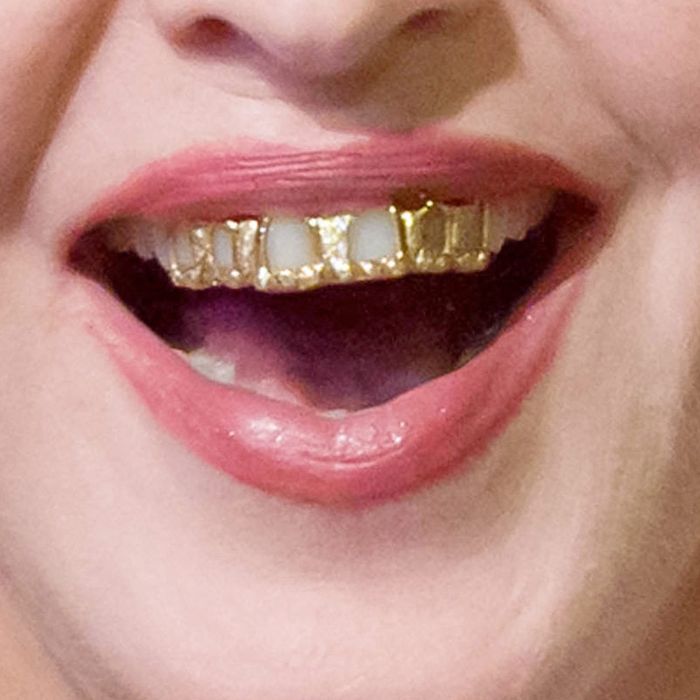 Photo: Insight News & Features, Inc.
Grillz – yes, that's the conventionally accepted spelling – are having a moment among a certain subset of female pop starlets. Yesterday Rita Ora showed off a shiny new silver grill in Paris. Katy Perry wore a giant grill that spelled out "roar" at the VMAs a few weeks ago, and Rihanna (a chronic grill-wearer) wore a tiny cross between her teeth at the same event. Beyoncé, Miley Cyrus, and Madonna have all been photographed wearing them recently. Miley even told Harper's Bazaar that she has three grillz, one of which she described as her "chic" one, earning that designation because it only had a metal edge along the top, as opposed to covering all her teeth. What started as an accessory for young hip-hop artists (Flavor Flav is credited in the early eighties with being one of the first to flaunt gold chompers) and reached its peak in the early aughts during the heyday of Southern rap, is now a girly thing.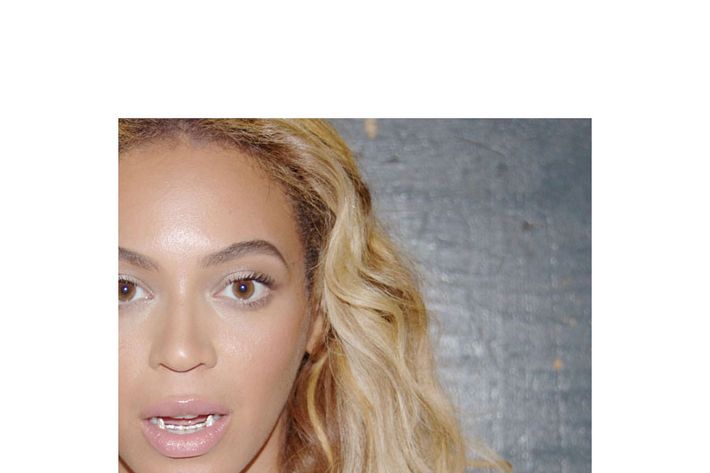 The chicness of grillz is debatable, but most can agree they look incredibly uncomfortable. Still, what about the dental-health implications?
"I have seen grill-related damage," says Dr. Irwin Smigel, the president and founder of the American Society for Dental Aesthetics. "It causes erosion on teeth enamel." Grillz can also promote plaque, tooth decay, gum disease, and bad breath. Dr. Marc Lowenberg, a celebrity cosmetic dentist whose practice has made and cared for some of Heidi Klum's Halloween-costume teeth, had a patient who slept in his grill, clenched his teeth overnight, and woke up with "traumatic pain." To practice safe grill technique, professionals recommend not wearing it all day. Dr. Lowenberg recommends installing it for less than four hours, which is perfect, since that's the length of the average awards show.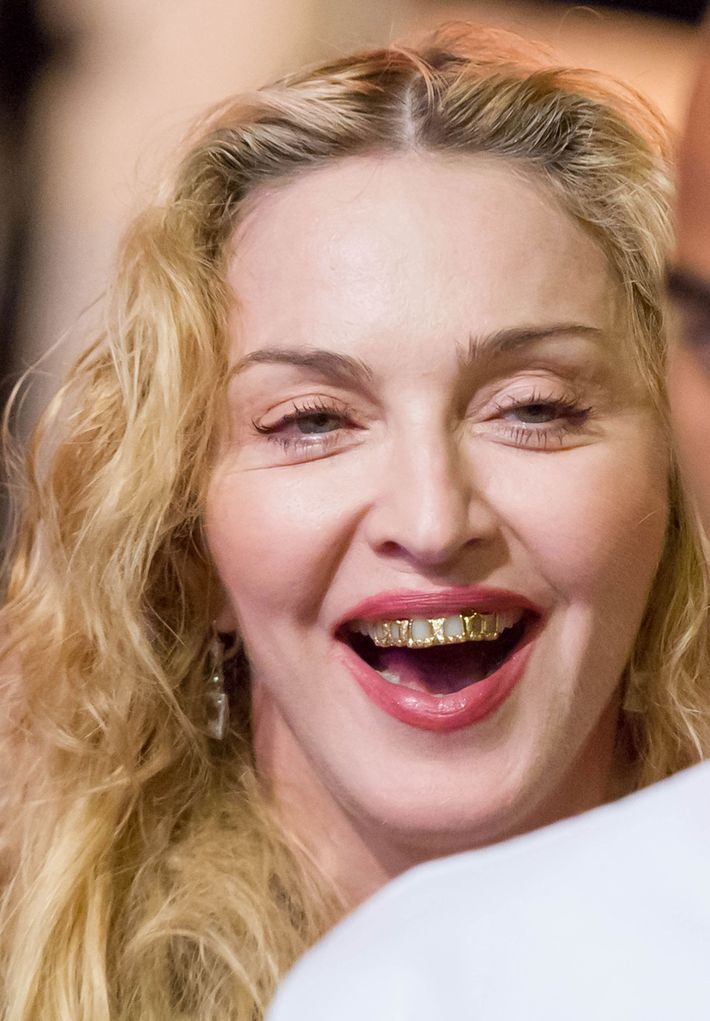 Most grillz start the way braces do, with an exceptionally un-chic dental mold. "The molding process only takes about five minutes, and we send extra material in case they mess it up," says Tony Khan, the operations manager for grillz-maker Johnny Dang, who made Katy Perry's "Roar" grill and Ryan Lochte's for the Olympics. The process is simple enough that their company, which manufactures up to 150 grillz per day, can make them while traveling. Dang actually carries around molds with him, in case anyone needs emergency grillz made. In fact, he was visiting California when a mutual acquaintance put him in touch with Perry. Dang popped over to her house, got her mold, and discussed the design, which she had already sketched out.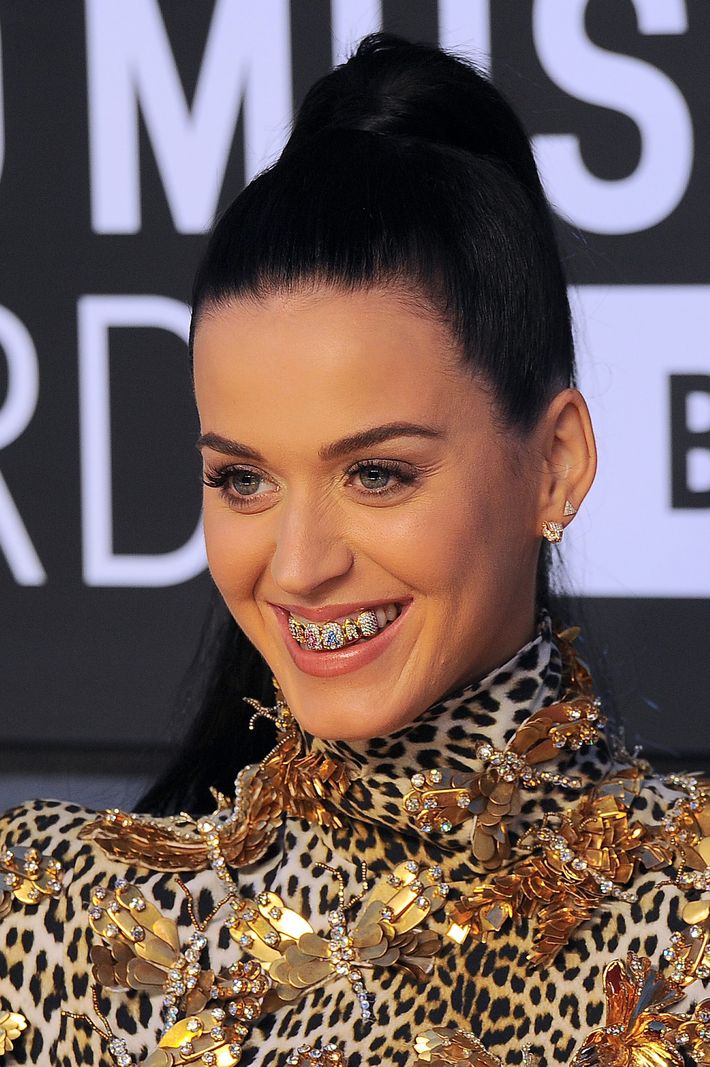 Perry's grillz feature yellow, pink, and blue diamonds, and Khan wasn't willing to dish on the cost. But a starter grill, your standard six-tooth gold front, costs anywhere from $240 to $500. When you start adding bling, the price escalates accordingly. The most expensive grill Dang & Co. ever made cost $30,000. It was a top and bottom grill, eight teeth each. The price also increases when you request more intricate and complicated diamond-setting techniques. Dang employs artisans with twenty years experience to do a super-specialized "invisible" diamond setting, in which it looks like the diamonds are floating and no prongs are visible.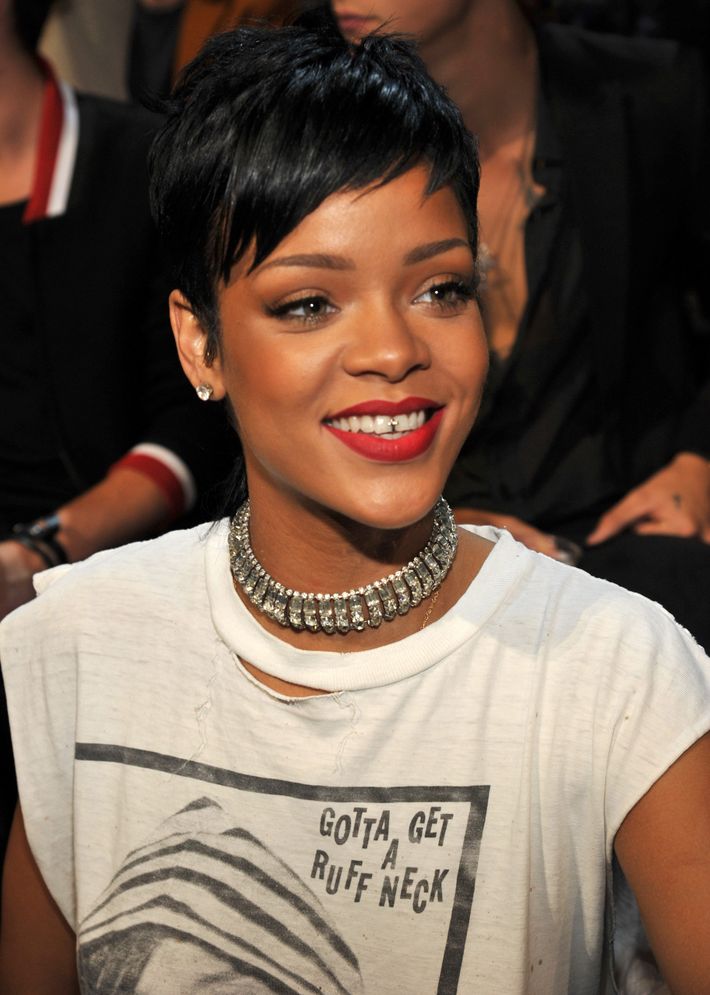 Even with hidden hardware, Khan says grillz make people talk funny. And they're chunky enough that proper care and cleaning of grillz is of the utmost importance. If you can stand the mental image, just think about what can accumulate in all those tiny diamonds over the course of a day. You should never eat, drink, or smoke with a grill in, and Khan recommends that his clients treat it like any other jewelry. By which he means, swap it out once in a while.