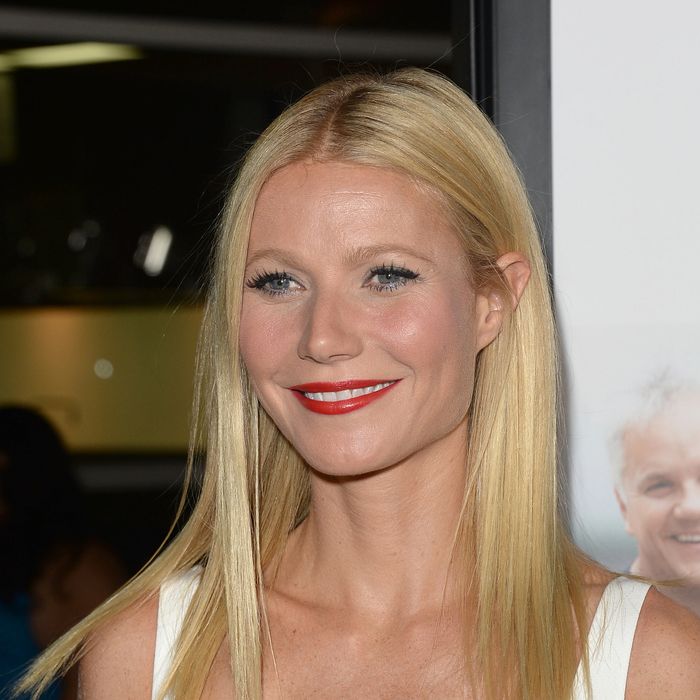 Photo: Jason Merritt/Getty Images
Gwyneth Paltrow has built a lifestyle empire on being charmingly type A, but the reaches of her control only go so far. Now she's feuding with Vanity Fair, the rag of the celebrity people, as they prepare to publish a rumored unflattering cover story on the actress and Goop leader.
Last month, the New York Times ran an e-mail from Paltrow in which she tried to sabotage her cover story: "Vanity Fair is threatening to put me on the cover of their magazine. If you are asked for quotes or comments, please decline. Also, I recommend you all never do this magazine again," she wrote. Of course, that's a totally weird move unless Vanity Fair is planning on running the most negative piece ever. (Let's hope the article lives up to the feud.)
In an interview with the Times of London, Carter revealed that despite Paltrow's attempts, the story was going to run and he was more compelled than ever to publish it. "Some famous people believe that they live in a cone of celebrity that protects them," he was quoted as saying. "But it doesn't really exist anymore in L.A. unless they stay in."
Just to clarify, if you attempt to stymie a Vanity Fair cover story, do you still get to attend the Oscar party?