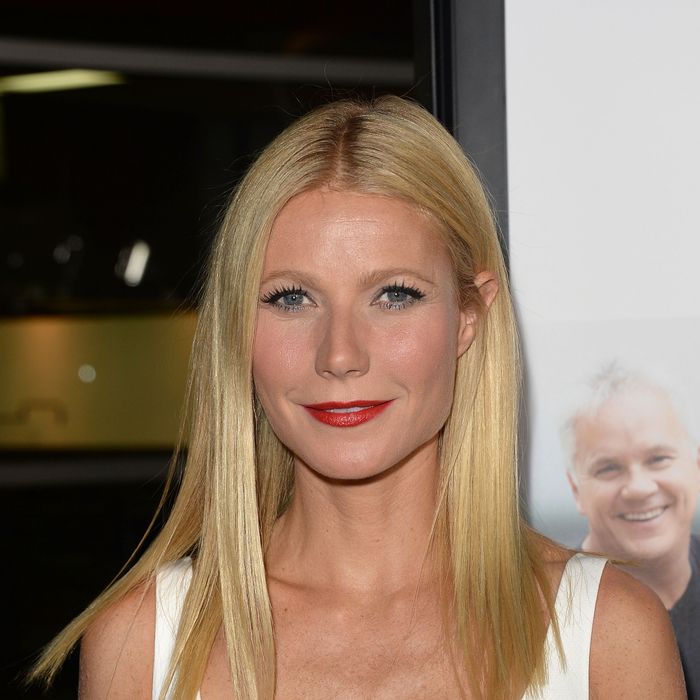 Photo: Jason Merritt/Getty Images
At roughly 5:25 PM EST, our favorite "seventies bush" fan, joined Instagram. Helming the handle, @GwynethPaltrow, she quickly amassed 3,000+ followers (and counting) after one post. Surprisingly, her first post did not smugly promote one of her many brand extensions. She didn't pose with one of the items from her collaboration with Stella McCartney. She didn't wear the fanciest sweatshirt ever, which you can buy at GOOP. She didn't stage the shot next to a wood-burning pizza oven. Tracey Anderson did not make an appearance.
She actually promoted someone else! Well, in addition to promoting herself. Her first Instagram is with designer Jason Wu, in a heads-joined-together, BFF pose, with her hair obscuring half her face. Jason Wu re-grammed the post on his own account. Maybe this means that Gwyneth will be wearing some of Wu's increasingly sexier pieces soon to events? Maybe this means she'll start doing Instagram videos of her butt lifts? The future looks so bright.