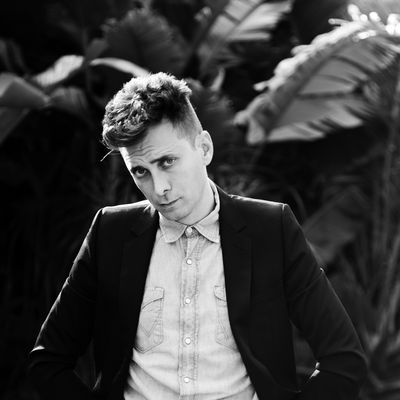 Photo: Yves Saint Laurent/Getty Images
There's drama brewing between Hedi Slimane, the bad boy behind Saint Laurent, and Colette, the hippest boutique in Paris.
Today, Sarah Andelman, creative director and owner of Colette, announced that Saint Laurent had broken ties with the store over a T-shirt. This is shocking considering the number of pieces the store sold: 600 from the spring collection, and one third of the fall orders. Most would think that kind of relationship would result in some loyalty.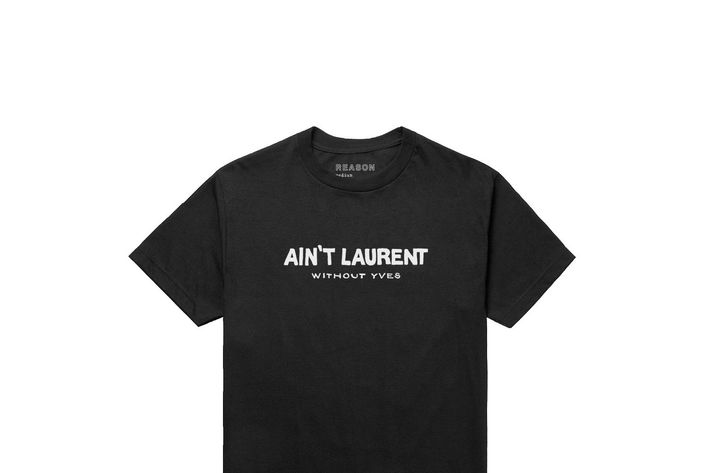 "We were loyal and for me it was a nice relationship," she said. "I can't believe this is just for a stupid T-shirt." The shirt, by Reason, reads "Ain't Laurent Without Yves," which is a sly nod to Slimane's choice to work under Saint Laurent Paris instead of Yves Saint Laurent, reports the New York Times. Either way, the shirt did not appeal to his sense of humor (or sensitive ego).
According to Andelman, who calls the behavior "fashion dictatorship," Saint Laurent realized her store was carrying the tees and immediately asked her to stop selling the shirts online. Andelman complied, and though she intended to sell the remaining stock, she never reordered. Unfortunately, she didn't act fast enough. On September 25, the brand followed up with an announcement that they would no longer sell their label in Colette. 
Does this mean trouble for the high-end boutique with other designers who are irritated by popular fashion-label parodies? Currently they carry similar spoof shirts of Hermès and Margiela by Brian Lichtenberg and L.E.S Artistes.  In fact, Andelman reports that other unnamed major labels are asking her to take down Instagrams of their products.
It seems like these harmless shirts aren't losing any cultural foothold, so designers better get a sense of humor fast.