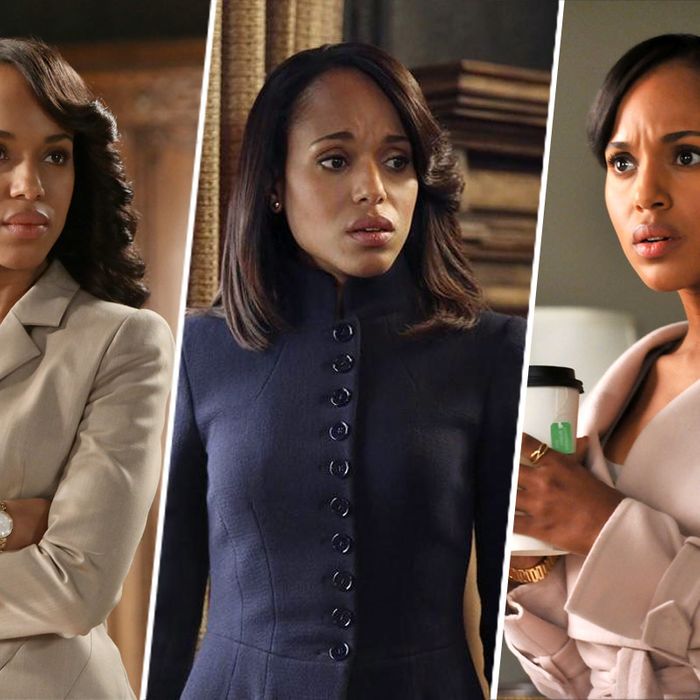 You can dress like Olivia Pope (see your 118-slide Kerry Washington Look Book), but can you do your makeup exactly like Olivia Pope? There's not a makeup line — yet — but Scandal's beauty team has been diligently tweeting (@ScandalMakeup), sharing the products and tips they use on their increasingly famous cast with over 11,000 followers. The Cut spoke to Denise Hooper, department makeup head, and Linda Villalobos, Kerry Washington's hairstylist, about whether real-life Olivia Pope would own a flatiron and a concealer that changes lives. Yes, lives. Just like Olivia.
How do the characters and their beauty looks change for season three?
Everyone is a little bit different in season three, except Olivia stays the same, although her life is falling apart. For the other characters, their makeup changes with their character. In season one, Quinn was always sort of wide-eyed and fresh faced in her flashbacks. As Quinn gets darker, we've upped her makeup and hair, to go with this "new Quinn." Before that, she was mostly natural. Abby is also coming into her own, with a sexier Abby. Mellie, we kind of have to keep the same with the White House. She can't be too glam.
For the men on the show, the only time they really change is in flashbacks. For example, David Rosen was really scruffy before he was in Washington, D.C. But we mostly play with their look by altering the facial hair.
What is Olivia Pope's approach to beauty and what does it reveal about her character?
Olivia's approach to beauty is as a real person, no nonsense, because you can see how busy her life is. She needs to appear that she has it all together, which is reflected in her clothes, handbag, and beauty. Her whole persona signifies that she has it under control.
How does Olivia's hair look evolve from seasons one through three?
In season one, when Olivia first started working with the president, her hair was curlier, fuller, and longer with bangs. She had a younger, fresher look. After all that happened with the president, her hair became straighter, reflecting that she was ready to start a new life. It was a freer look that's still conservative, but more approachable. But we also occasionally had her hair curly, because she has the type of hair that becomes curly when wet. We love showing that, because that's what really happens. We wanted to keep it real.
In season three, we kept it straight, but she's a little bit more active. And we don't get too fancy with hair color because that's not her character.
Right, Olivia probably doesn't have time to be in a salon every six weeks to touch up her roots.
Right, she's a busy woman! And this isn't a hair show. We don't have a lot of time to do it this way and that way.
Some political women, like Huma Abedin, are known for being very disciplined about their hair care. For example, Abedin is rumored to carry a blow dryer with her and blow-dry it herself every morning when she travels. Is that something Olivia would do in real life?
Olivia definitely would. Olivia would have some sort of equipment like a blow dryer or a flatiron. She is in the eye of the public all the time. She always has to look polished. She's not always one to be looking in the mirror all day, but she always has to look presentable. She is fully prepared. Olivia Pope is always handling it.
How do you approach her hair look for fancier functions like galas?
With Olivia Pope, there's always fashion moments, so a lot of it depends on her wardrobe. If a dress is so stunning and overpowering, I'll try to make her hair simple. Olivia Pope doesn't need to try too hard because she is Olivia Pope. 
Are any of the characters into nail art?
No to nail art! The actresses all take care of their nails themselves. They mostly use shellac. They all have natural-looking nails for the office. Kerry's nails are a mix of two colors: CND Shellac in Cocoa layered with Romantique, done by Lisa Wong.
Click through the slideshow for the Scandal beauty department's favorite beauty products to use on Mellie, Fitz, Quinn, Abby, and, of course, Olivia.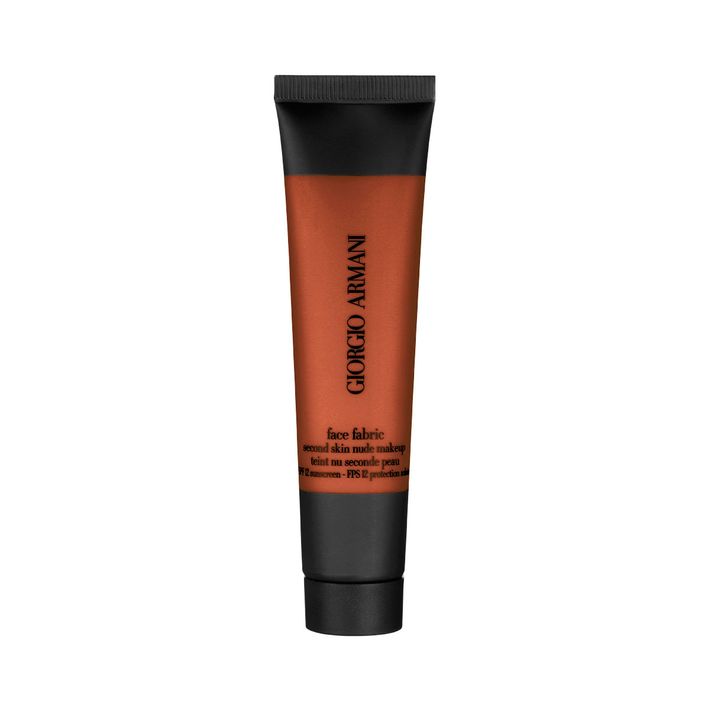 The Men's Makeup
"The makeup on the men is pretty minimal, but we couldn't live without Giorgio Armani Face Fabric. The guys don't mind this on their faces at all."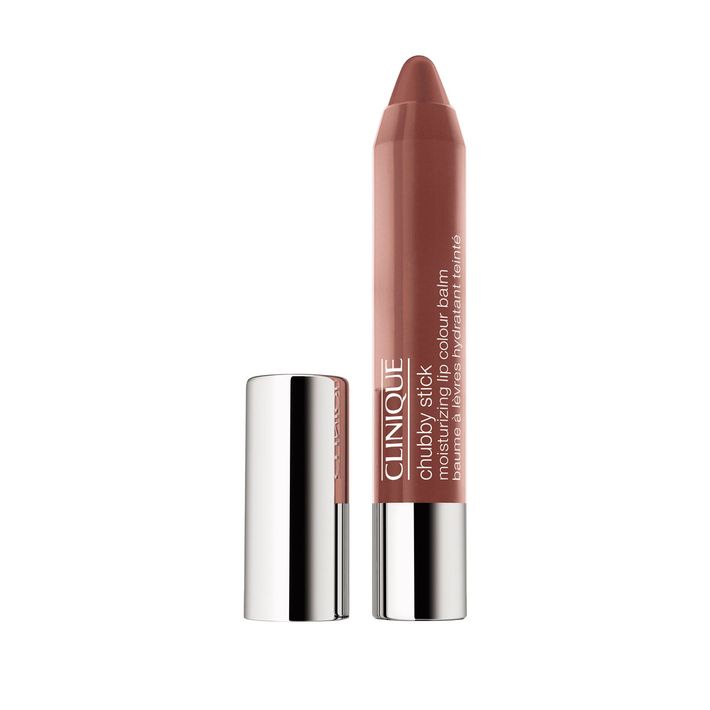 Olivia Pope's Fitz-Kissing Lip Color and Bouncy Hair
"It's a natural lip, using a Chubby Stick from Clinique called 'Whole Lotta Honey.' It's a color and texture that is so easy for the Olivia character to put on." "I try not to put too much product in her hair, because I love for her hair to move. She has such a strength in her walk. I like for her hair to bounce, be free, and look shiny. I put in Shell Sebastian Cellophane, a conditioning clear coloring that seals it in, protects it from heat, and gives amazing shine."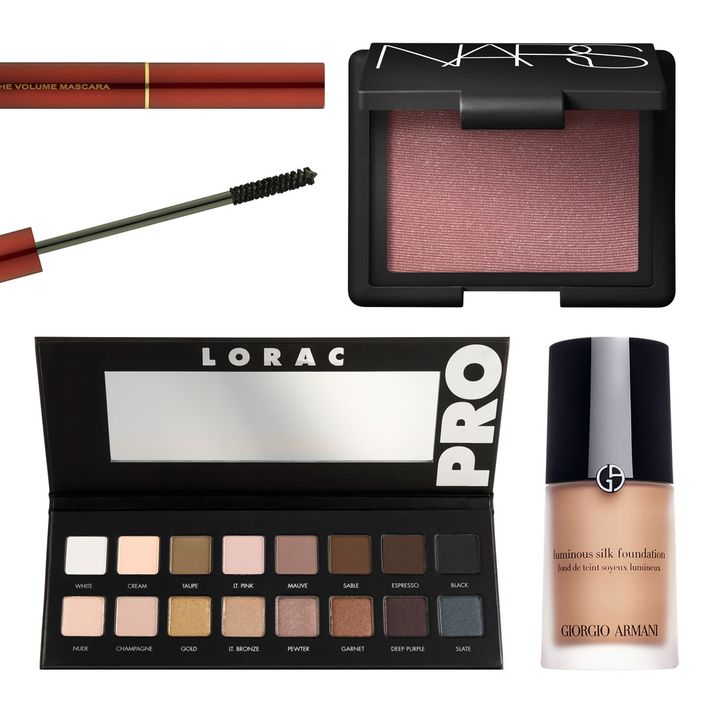 Olivia's Makeup Must-Haves
"Olivia's foundation is Giorgio Armani Luminous Silk Foundation. It photographs well and has really good coverage, making the skin look dewy. The blush is NARS Oasis. The eyeshadow is Lorac Pro Palette and the mascara is Kevyn Aucoin."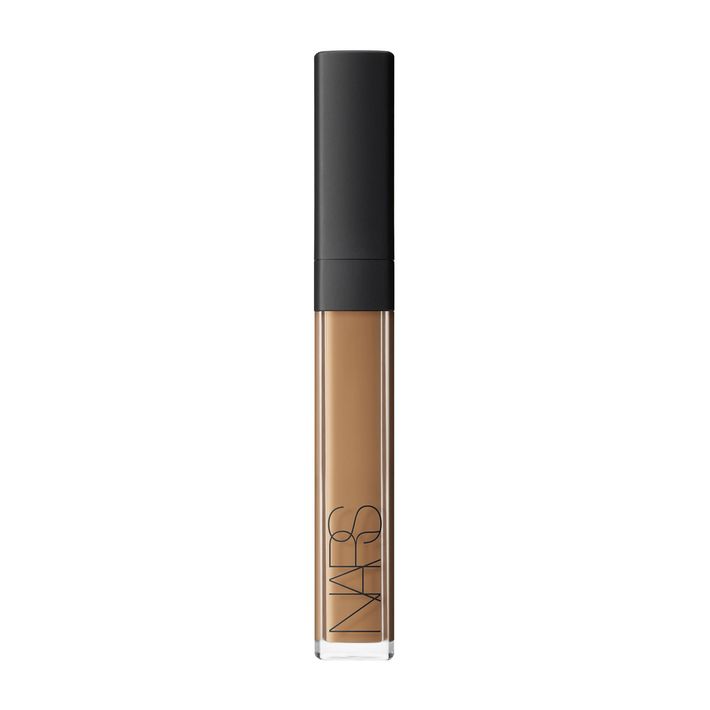 The Concealer That Changes Lives, Just Like Olivia
"Kerry Washington's makeup artist, Sheri Knight, is obsessed with NARS Creamy Concealer in Caramel. Sherry said it changed her life, that after using it, she never had to touch up Kerry's under-eye area ever again. It's the most perfect concealer ever."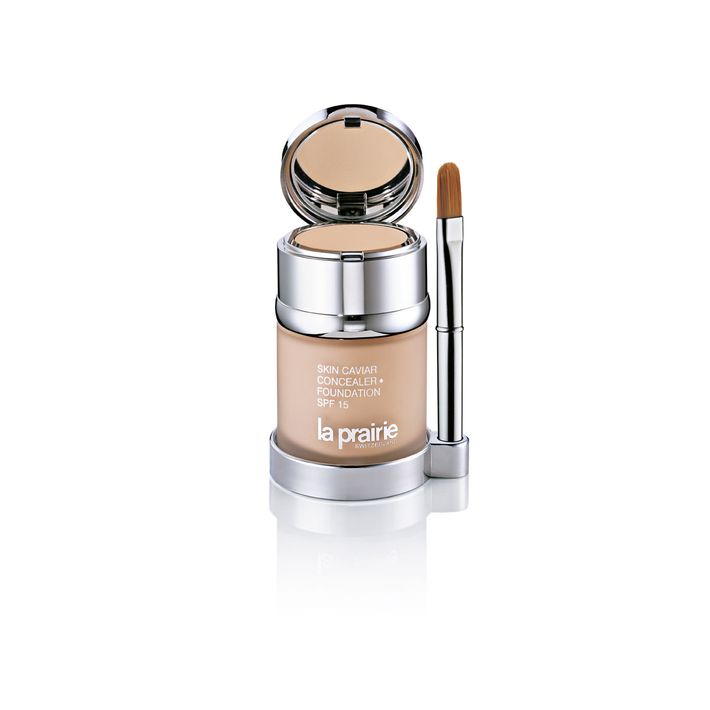 "Mellie and Quinn wear Cle de Peau foundation. Mellie has really, luminous, pretty skin and the Cle de Peau foundation gives it a pretty canvas that you can see skin through. For Abby, there's this La Prairie foundation color that is made for her skin. It's all expensive but sometimes they're in that makeup for fifteen hours. To make the makeup last, we use three basic primers: Giorgio Armani Light Master Primer, Amazing Cosmetics's Anti-Aging Primer, and Lorac. On one episode last year, all the characters wore Clinique's Whole Lotta Honey and it looked different but good on everyone."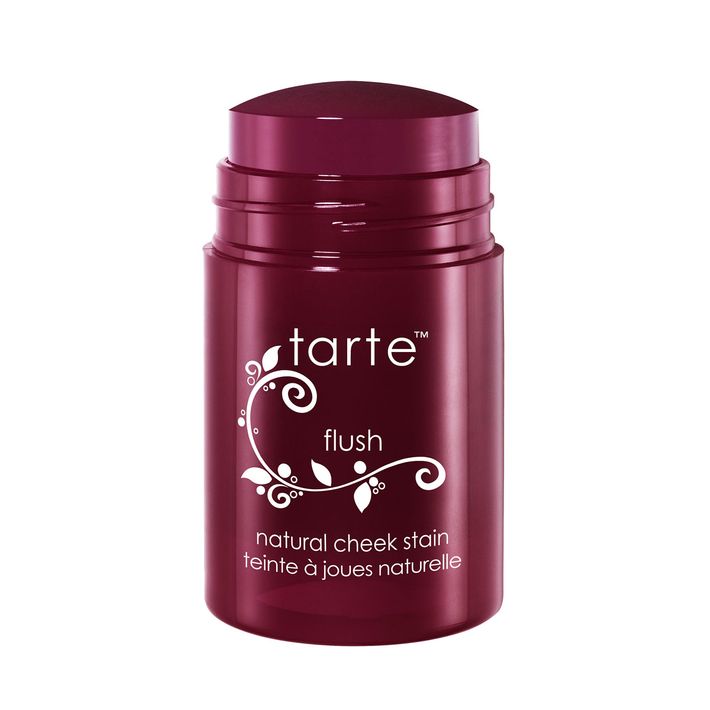 For That Post-Sex Fitzy-Liv Glow
"Post-sex, we use one of the Tarte Cheek Stains in Flush."