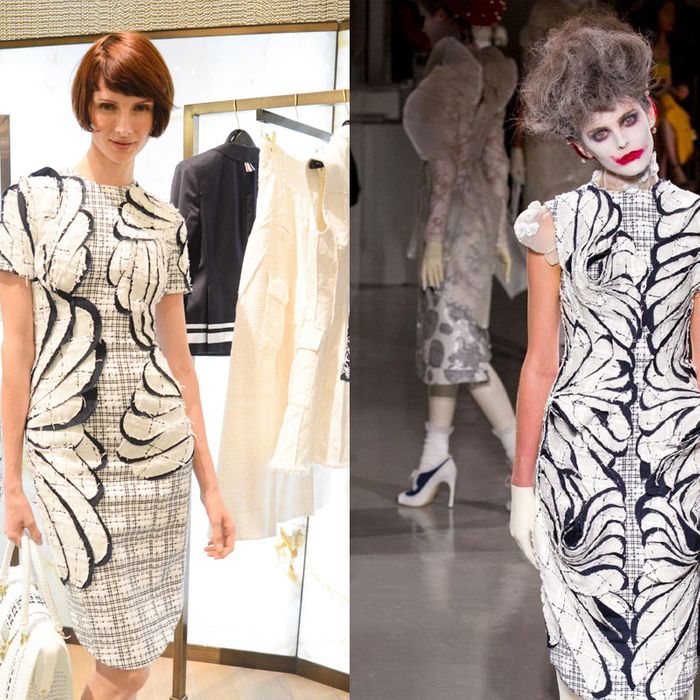 "I never do research," says Thom Browne, smiling shyly in his trim gray suit, his pants cut just above his naked ankles. "Some people love doing research, and that's great, but I hated school, so I never do it." It's difficult to picture the designer — who looks like the world's most impeccable schoolboy in his gray tie, sweater vest, and closely cropped hair — ever having trouble in the classroom, but perhaps he was too busy daydreaming about grosgrain details.
We are sitting on cream-colored sofas in a back room at Saks, where Browne is about to host a trunk show for his spring collection, a madwoman-themed opus that he produced for New York Fashion Week just over a month ago. "They're never literal," he says of his macabre, often downright weird references. "This season, I had an image in my mind of an insane asylum, with white tiles and straitjackets. I find it more interesting to just go with what's in my head, instead of getting locked into images that I've researched." In the past, he's had his models dance en pointe, rise out of coffins, and wear a sequined mermaid tail.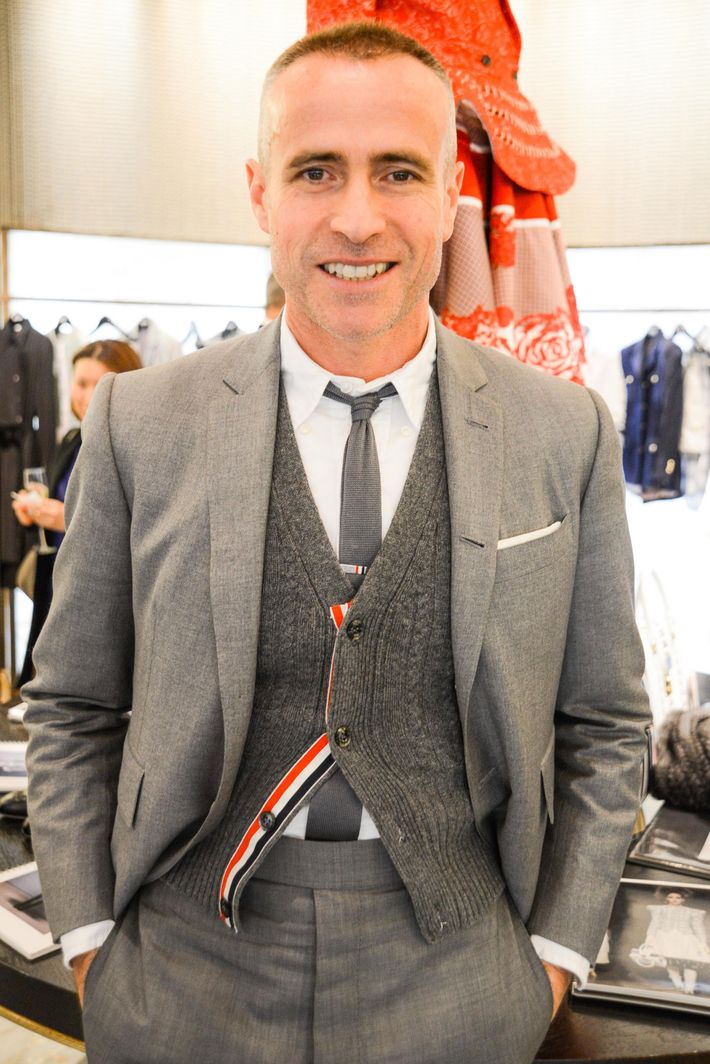 But no matter how theatrical Browne's shows may be, they're still rooted in the reality of what sells: His signature fitted, gray wool suits are always mixed in with the fantasy. "Some people think that my shows are just for shock value, but the provocation makes those classic pieces look different every six months," he says. "You don't need to see the same gray suit every season. But surrounding it with 40 really interesting ideas makes it feel new." He has barely changed the cut of his trademark pants, skirts, and jackets since he debuted his womenswear line almost ten years ago, and they continue to sell well.
But is it ever disappointing to labor over such elaborate designs that will never be worn in the real world? "For me, it never gets boring, and it never gets tiring. But I think good tailoring and something that's well-made never gets boring or tiring," he says. And he's quick to point out that while most of his collection may not go into production, plenty of the garments are still worn by sartorially daring types who can fit into sample sizes. "In Europe, there's quite a few girls that are actually wearing the runway pieces."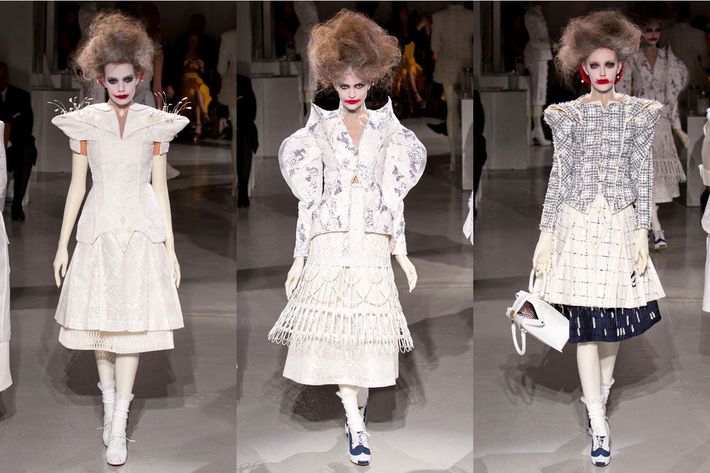 As for the clothes that do make their way into retail: How does he adapt them for, say, a place like Saks? "I really approach [the runway and commercial collections] separately," he says. "I take the idea that I put into the 40 looks in the show, but I translate it into things that are simpler to wear." For example, the puffy, rounded sleeves in his latest show are pared down to a less extreme size, as are the extended shoulder pads. Many of the bags and shoes translate quite naturally. "And sometimes it's just a matter of using simpler fabric," he explains, referencing a silk jacket covered in hand-applied tweed scraps that he had reconstructed with sturdier silk faille for the trunk show.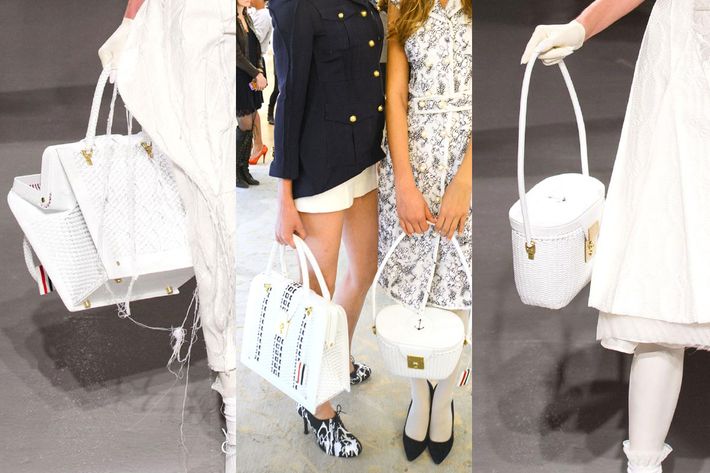 Out on the floor of Saks, Browne is greeted by a coterie of clients, most of whom are dressed in his close-cut suits. "I do love the provocative side of my collection, but I also like the classics — the simpler skirts and the sweater sets and the shirtdresses," he said with a smile, regarding two models clad in his spring pieces. "And I always love to see girls in jackets and trousers."