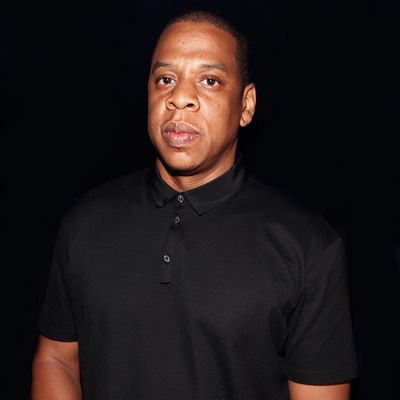 Jay-Z.
Photo: Brian Ach/Getty Images
Yesterday, Brooklyn native Derick Bowers started an online petition asking Jay-Z to cancel his holiday collaboration with Barneys, citing the two complaints made against the retailer this week for alleged racial profiling. The Change.org post states:
… Without [Jay-Z's] vast wealth and brand power, [Barneys] would see him the same as they see Trayon Christian [one of the two plaintiffs accusing Barneys of racial profiling]. Jay Z should be appalled by Barneys actions, and withdraw all support from them. If he does this, he will send a clear message to all corporations that are likeminded, that this behavior cannot be tolerated any longer.
The petition currently has 1,746 signatures. It refers to Trayon Christian, 19, and Kayla Phillips, 21, both of whom are African American, live in Brooklyn, and were stopped and questioned by undercover NYPD officers after they made expensive purchases at the retailer's Madison Avenue flagship (a Ferragamo belt and a Céline bag, respectively). Christian filed his complaint on Tuesday, and Kayla Phillips came forward yesterday.
On Wednesday, the store released a statement claiming that they had nothing to do with Christian's detainment, stating that they had "carefully" reviewed the incident and found that "no employee of Barneys New York was involved in the pursuit of any action with the individual other than the sale." They also confirmed their "zero tolerance for any form of discrimination." Today, the Post reports that the store has hired a civil-rights expert to review what happened.
Jay-Z's collaboration with Barneys, called "A New York Holiday," is slated to come out next month. He hasn't made any statements about the incident yet, but now he'll probably have to — ugly racial accusations don't get swept under the rug very easily. His team is probably brainstorming how to spin this partnership as a fence-mending exercise of sorts this very minute.