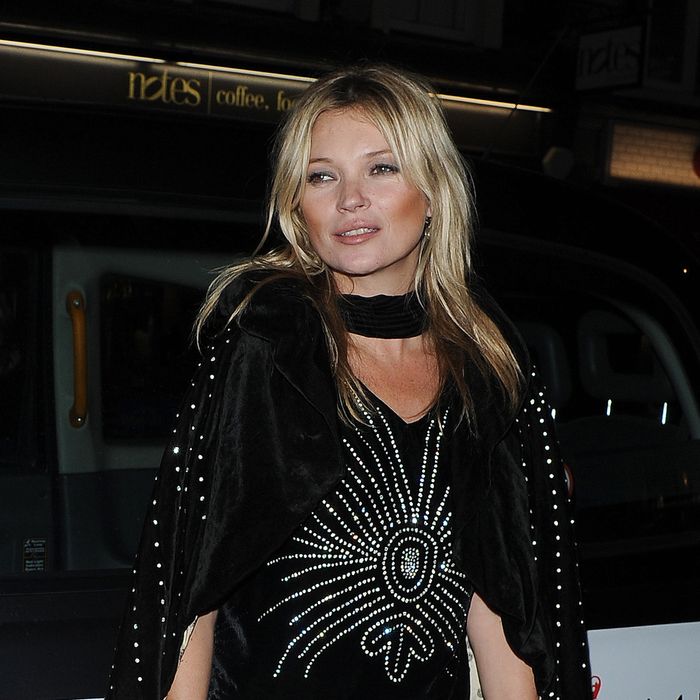 Kate Moss.
Photo: Alex Davies/FilmMagic
Kate Moss has been on 33 British Vogue covers in the past two decades, so she's practically on staff already, but the magazine went ahead and gave her an official title of "contributing fashion editor." Her role is defined on their website:
She will be a hands-on editor joining the rest of the Vogue fashion team of stylists and working with her choice of photographers and models.
It's unclear how often she'll "contribute," but she'll probably be quite good at this. You don't spend years of posing without learning a few things. Indeed, many of today's top editors, including Carine Roitfeld, Grace Coddington, and Tonne Goodman, modeled before transitioning to the other side of the camera. Plus, Moss has got friends in all the right places — the single most helpful asset in the fashion editorial world.
Moss is hardly taking this job out of necessity, as her modeling career is still going strong, and she's got a new Topshop collaboration in the works as well. But this is a logical brand extension for her, and could perhaps blossom into a second career. Is this partnership a bigger win for Moss or for Vogue? It's hard to tell, which is usually the sign of a good match.