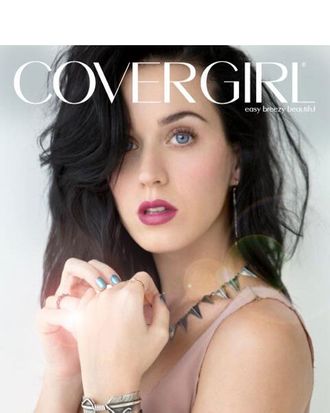 Photo: Katy Perry/Twitter.com
Self-professed "product whore" Katy Perry is the new face of Cover Girl. This morning she tweeted, "BEAUTIFUL news to share w/you all. Today is my 1st day as a @Covergirl. See what happens when you let the light in?" followed by a lipstick emoji. She also tweeted a first look at her ad, due out this spring. The ad looks like a departure for both Perry and Cover Girl, eschewing Cover Girl's normally extra glossy image direction and Perry's propensity for over-the-top makeup. The ad is simple — Perry looks beautiful, bare faced, and slightly grungy. No cupcake bra.
Perry joins a stable of musical Cover Girls, including Janelle Monáe and Pink. Cover Girl jam band? We can only imagine how this new role will affect her rumored 90-minute makeup routine. Will it become more easy, breezy?