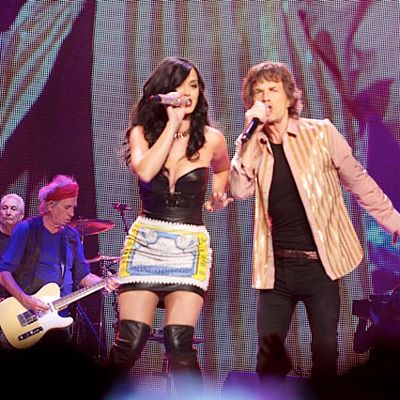 Photo: Handout/The Rolling Stones/Getty Images
Today started with a charming anecdote. During an interview with an Australian radio show, Katy Perry recounted that the legendary musician Mick Jagger hit on her during a dinner when she was 18.
And of course, who wouldn't believe that cheeky Old Micky would try to charm a young Perry? But it took mere hours for Jagger to smack down that rumor. The Associated Press posted Jagger's statement, which said that he "categorically denies that he ever made a pass at Katy Perry. Perhaps she is confusing him with someone else."
Between the incredibly reliable memories of an aging rock star and a starstruck teen singer known for a single called "Teenage Dream," we honestly have no idea whose story to trust here.