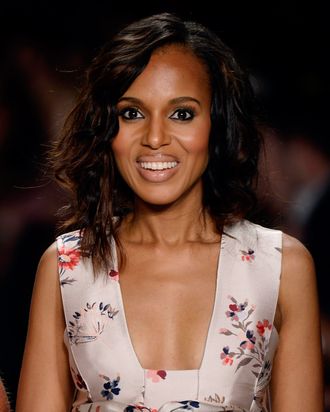 Photo: Frazer Harrison/Getty Images
Kerry Washington and her husband, NFL player Nnamdi Asomugha, are going to have a baby.
Everyone already knew this information, though, so whatever to formal announcements. People have noticed that she's been wearing suspiciously loose garments for weeks! Those roomy cuts were basically begging for big "BUMP WATCH?" arrows pointed straight at her midsection. Washington's baby wiggled unacknowledged beneath these terrifying arrows for four months, an insider tells Us Magazine.
So, a March baby! Surely the Kerry child will be full of grace, fair of face, and all the good things that babies can be.