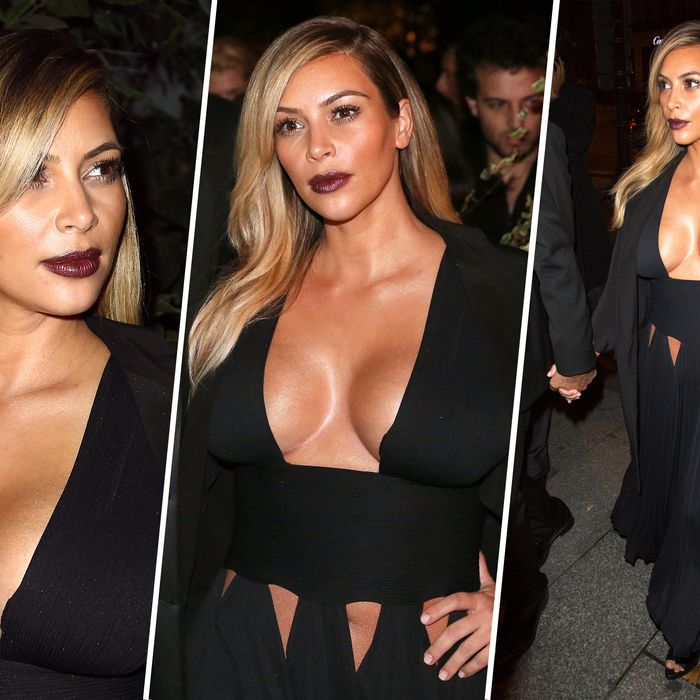 Finally part of the inner circle (enough to call Riccardo Tisci by his nickname, at least), Kim Kardashian played mostly by fashion's rules at Paris Fashion Week. She wore monochromatic outfits and hid her figure under casually luxurious coats. She paired Alaia heels with a plain white T-shirt. She treated PFW like it was NBD, just another effortlessly cool insider chilling with close personal friends who happen to run elite fashion houses.
But on her final night, mere hours before she hopped on a plane back to Los Angeles, Kim returned to her roots. With Tisci's blessing, Kim Kardashian unleashed her cleavage at a screening of Mademoiselle C, the Carine Roitfeld documentary.
Not long ago, designers described dressing Kim as "bastardizing yourself." To prove the industry's resilience, Andre Leon Talley announced, "Not even Kim Kardashian could take away from fashion." But this Fashion Week, Kim Kardashian dined with Talley. Givenchy dressed her. Lanvin, Céline, and Margiela want to dress her infant. She arrived at Mademoiselle C on Riccardo Tisci's arm. He said she was his "best date" on Instagram.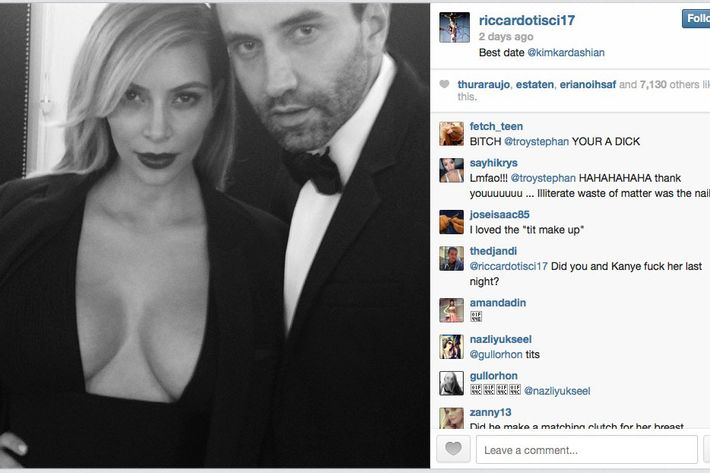 Last season in Paris, an uncomfortable-looking Kim shoved her then-pregnant body into androgynous clothing she couldn't pull off. This time she was more comfortable and more herself — in all her tawdry splendor. Could this defiantly vulgar final look be "fuck-you cleavage"? Cleavage that says, "You didn't want me, but now I am here, and I will not be ignored"? Her cleavage-baring dress had cutouts on the torso, too. Even her shoes had cutouts.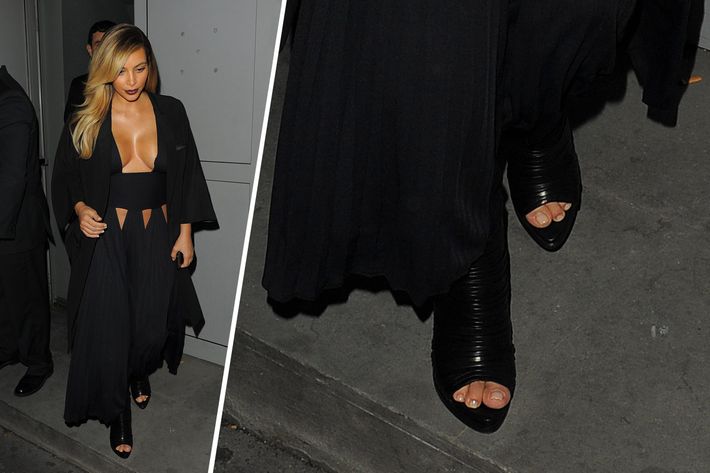 Kim showed cleavage at the Givenchy show, too. Compared to her Mademoiselle C outfit, it now looks demure.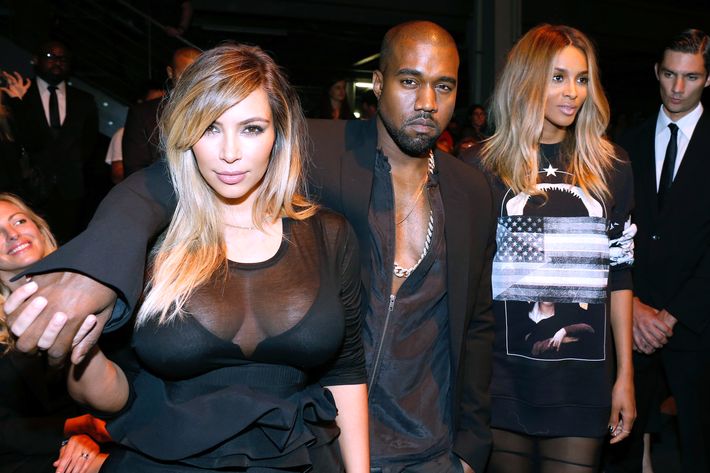 Kim flew back to L.A. in the same gray leggings she wore on her first day in Paris. She carried the same Balenciaga purse and wore the same camel coat. But she switched out her shoes to lace-up moccasins. Back home, she can relax like that.