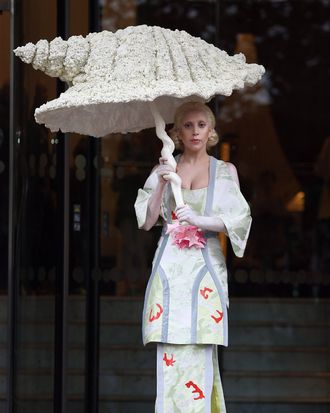 Lady Gaga.
Photo: Neil P. Mockford/2013 FilmMagic
In London today, Lady Gaga conducted her usual "leaving the hotel" photo shoot with what appears to be a giant seashell piñata, skewered with a unicorn horn and held above her head like a parasol. Under any other circumstances, you'd think, Cool Halloween costume! But this is Gaga, so her outfit is "årt," not a costume. Respect the difference:
Even if the only difference is that she wears a different one every day instead of once a year.