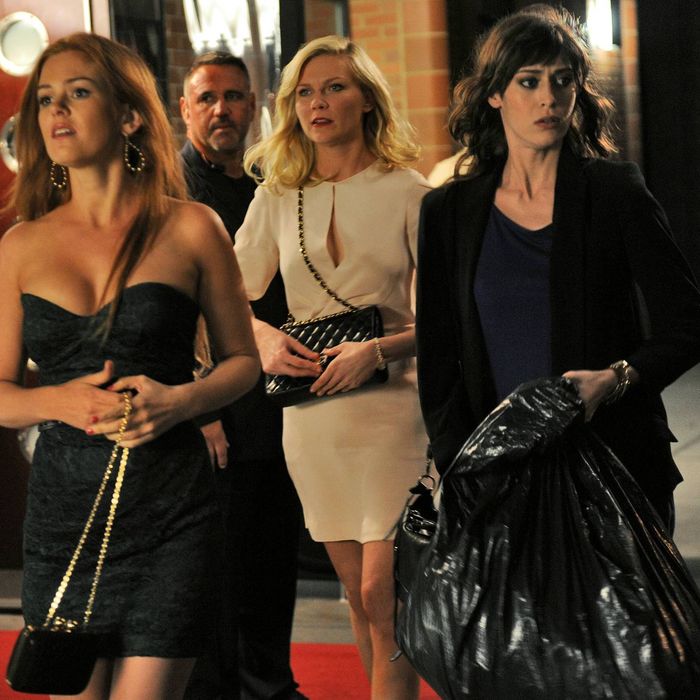 Whatever's going on with you this weekend — moving, hosting in-laws, having food poisoning, attending a Hookers and Hackers Halloween party — it could be worse. Right now, you could be packing up for one of the grotesque bachelorette getaways described in the New York Times today. Since women have begun marrying later and richer, the house-party-with-male-stripper bachelorette has, in some corners, morphed into an obscenely priced non-vacation vacation. (What, your employer doesn't offer five bachelorette days annually?) The destination bachelorette parties require friends of the bride to pony up for airfare, accommodations, meals for themselves and often for the bride, all of which is just an appetizer for the cost of attending her actual wedding. 
Personal-travel planner Lia Batkin planned a "five-day shopping trip to Paris for a bride in her 30s that featured a private tour of  Coco Chanel's Rue Cambon apartment and personal shoppers who escorted the party of five to boutiques."
The women stayed in the George V Hotel (now a Four Seasons) and spent a day in the Champagne region with one of France's top sommeliers. All attendees paid $20,000 to $25,000 for the trip, depending on whether they flew economy or business class, not including shopping. (The bride paid only for her flight and shopping.)
As a professional bridal blogger, Jenny Studenroth-Gerson was entitled to two bachelorette parties. The first was a good old-fashioned "semi-raunchy cowgirl night on the town" in Dallas, where she paid her way. The second was in New York, and decidedly new school: Her friends picked up the tab for haircuts at Sally Hershberger, manicures at Le Parker Meridien, dinner at ABC Cocina, dancing at Macao Trading Co., "late-night eats" at Bubby's, the night at Essex House, and brunch at Sugar and Plumm. Even the one-day hipster version of the destination bachelorette (limousine to a Hudson Valley wine tasting, blueberry picking, a cooking class, and a lingerie gift exchange) runs about $500 a woman. At least in Vegas there's a chance you'll win some of it back.