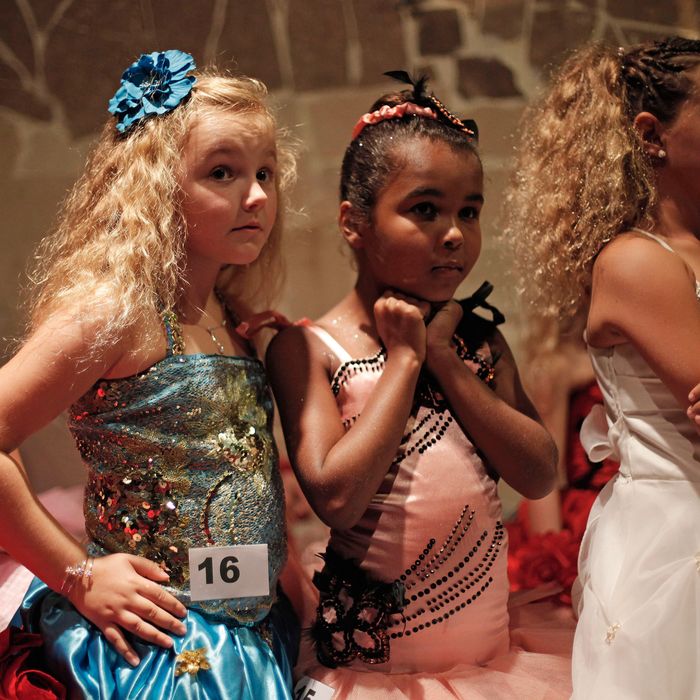 Photo: Thibault Camus/Corbis
The Guardian dropped in on France's Mini Miss Model 2013 competition to suss out the general attitude toward the French Senate's proposed ban on beauty contestants under the age of 16. The law, which will be voted upon in November, asserts that pageants add to the hypersexualization of young girls. "[Senator] Jouanno makes out we'll turn into prostitutes. It's degrading," said a former Miss Junior Teen winner. "Please let us alone to live out our dreams," the 13-year-old pled. So who is turning young girls into prostitutes now, French government?
Actually, France's idea of a beauty pageant sounds like a far cry from Toddlers in Tiaras. (Read: not at all entertaining.) Young girls mostly wear homemade dresses and participate in innocent "walking competitions," in a friendly environment. "This isn't America," one mother protested, where all the child beauty queens are total tarts who are forced to chug Red Bull, Mountain Dew, and Pixie Stick cocktails so we may gleefully watch their cracked-out antics on TLC.