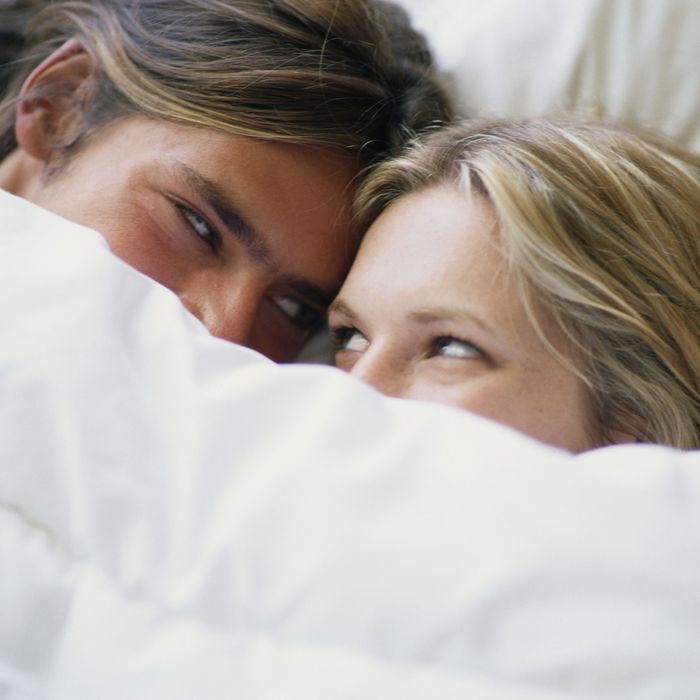 Photo: Laureen March/Corbis
A proposed cuddle therapy center in Madison, Wisconsin, may never be able to open its loving, snuggly doors as city officials worry that the Snuggle House is a thinly veiled cover for a whorehouse. "The city's primary concern is we don't want a house of prostitution popping up," says assistant city attorney Jennifer Zilav.
Emily Noon (little spoon), the Snuggle House's assistant manager, insists that the cuddle therapists are neither prostitutes, nor licensed practitioners. "We're just college students that know how important it is to have physical touch in our lives," she said to local news affiliate WKOW.
The business, which is modeled after the very same Rochester, New York, Snuggery where the Cut spent a cuddly afternoon, raises some valid concerns. First, the staff is comprised of mostly young, female college students and one male, Lonnie, who is probably a very comforting big spoon.
Secondly, the Snuggle House doesn't have a clear action for what happens if a cuddle client decides to get frisky, other than a contract, good faith, and a surveillance camera in each room. Which sounds like a totally legitimate method of protection. Nobody seems too concerned, though, that the Snuggle House is owned by Matthew Hurtado, who WKOW reports is an author of a biography of a sex-addict turned millionaire and allegedly owes Wisconsin $10,000 in back taxes.