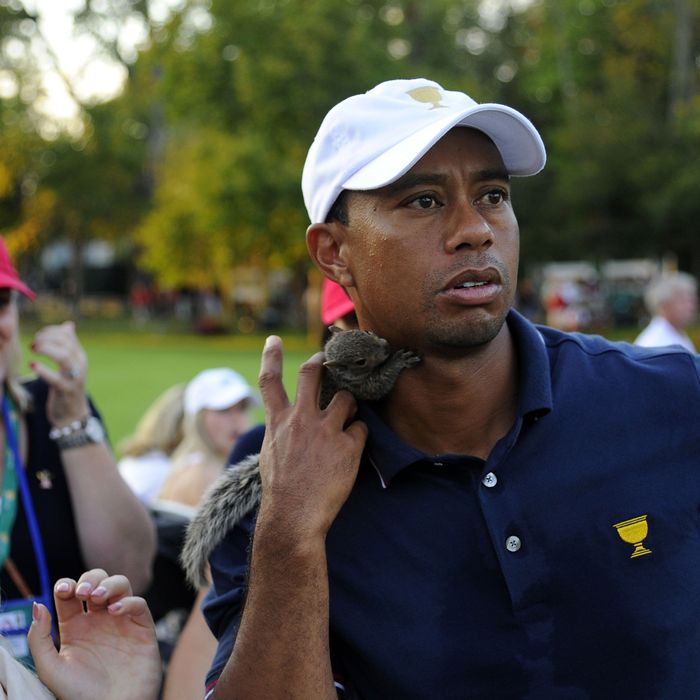 Photo: Chris Condon/PGA TOUR/Getty Images
Here's a photo of Lindsey Vonn, eyes filled with devilish glee as she places a live squirrel on the shoulder of an unsuspecting Tiger Woods during the President's Cup. That's right, a live squirrel.
According to Us Weekly, Vonn borrowed the squirrel from golfer David Lowe (who carries "Sammy" as a good-luck charm) to carry out probably the best prank in recent PGA history: using a rodent to torment her boyfriend. At first, Tiger seemed a little irritated, which is a fair response to realizing you were just put at risk for rabies, but later he shared a laugh with his girlfriend of seven months.
Somehow, they seem like a really good couple! Dare we say, Team Liger? (Lindser? VonWoods?) Keep up the weird love pranks, Vonn, they're doing wonders for Tiger Woods's and the PGA's public image.