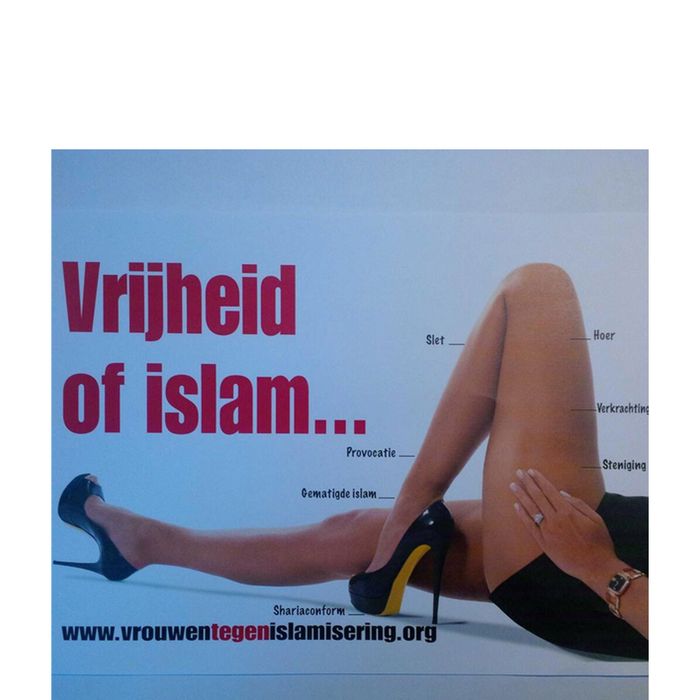 Notoriously litigious shoemaker Christian Louboutin has won another lawsuit, this time against a Belgian political party that portrayed his red soles in an anti-Islam campaign, reports the BBC. The group, called Vlaams Belang, is led by Senator Anke Van dermeersch, a former Miss Belgium whose bare legs and Louboutin-clad feet are pictured in the ads. The images show the various skirt lengths condemned by Sharia regulations, ranging from the ankle ("provocateur") to the knee ("whore") to the upper thigh ("stoning"). Van dermeersch defied the lawsuit by wearing the very same pair of platform Louboutins to the court hearing in late September.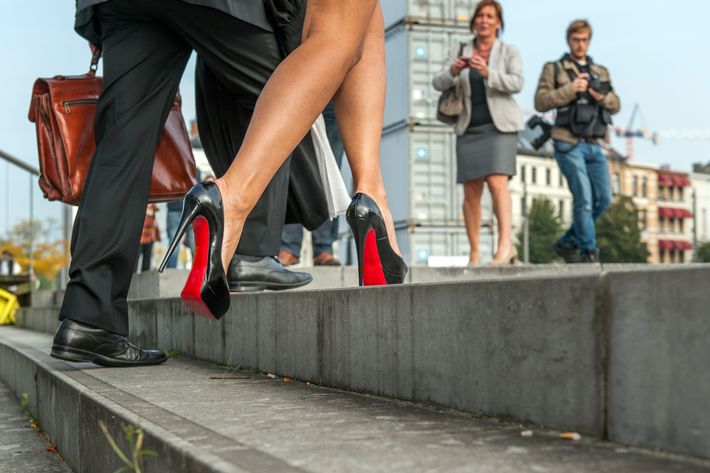 While Louboutin claims that the use of his shoes in political ads "tarnished" his image, Van dermeersch stated that she is being subjected to a "political dress code." In court, she said:
Are politicians still allowed to dress the way they want? It seems that not only Islam is intolerant … A legal judgment on a dress code for politicians would be a surreal precedent. Apart from the absurd argument concerning reputational damage, there is no legal basis for such a dress code.
Totally fair, but wearing a brand's trademark (and don't you forget it!) to promote a political agenda is a different story. The group reissued a new set of posters today, with yellow soles instead of red.