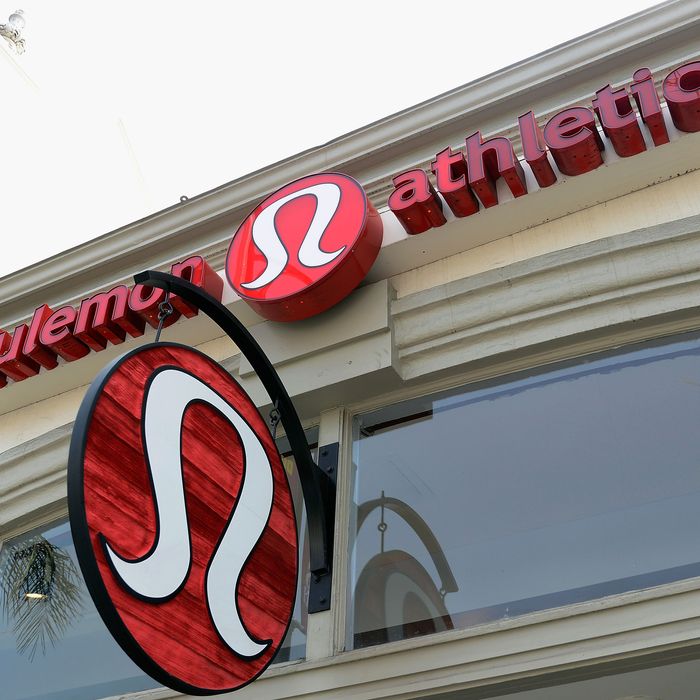 Photo: Kevork Djansezian/Getty Images
Louisiana sheriffs will lead a class-action lawsuit against yoga clothier Lululemon over the spring's sheer-pants fiasco. They seek damages for the humiliation and mental anguish caused by trying to catch bandits in see-through leggings.
Just kidding. The Sheriffs' Pension & Relief Fund owned $1.3 million in Lululemon stock. According to a Reuters report, the company lost $1.62 billion in market value after its top-selling black yoga pants were recalled and CEO Christine Day was fired. The lawsuit blames the defect on cost cutting and accuses the company of "hiding the defects, using deep discounting to boost market share, and concealing plans to replace Day." This has been your annual reminder that one person's catty fashion-industry gossip is another person's livelihood and retirement plan.