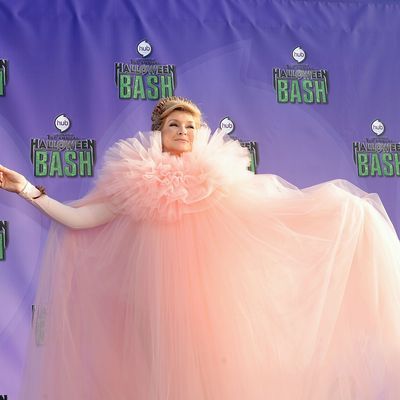 Photo: Michael Buckner/Getty Images
Sometimes self-knowledge comes in a hilarious pink chiffon explosion. For the Hub Network's Halloween party, Martha Stewart dressed in a burgeoning pink tulle situation, fixed a tiara to her updo, hoisted a wand, and announced: I'm Glinda the Good Witch, naturally. Be intimidated by my immaculate blonde goodliness! 
At this Halloween party, Stewart also served as a guest judge for children's costumes. Stewart's always had a serious handle on Halloween costumes and dressing as powerful, fierce ladies. Also, in 2011 she dressed as Motha, who was an Alexander McQueen–bedecked Moth Person.