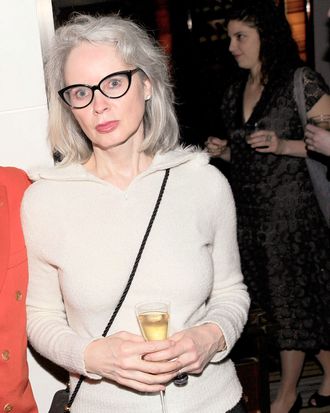 Happy Open-Letter Season! Here's novelist Mary Gaitskill, responding to the Rumpus's "What Men Talk About When They Talk About Mary Gaitskill." The very long essay on Gaitskill's critical reception proposed — jokingly, I think — a "permanent moratorium on men gassily discoursing on Mary Gaitskill." Gaitskill responds:
Believe me, I understand [writer Suzanne] Rivecca's indignation at the three male super-bitches she harshes on but … three high-profile bitch-fests in 25 years doesn't add up to a trend, definitely not a trend about an entire gender. Opinions about my work vary wildly, but I haven't observed that it's predictable along gender lines, and in truth some of my best support has come from men. […]

I don't know why the three guys quoted by Rivecca got so bitched up about my writing, except that they're critics and that means that sometimes they gotta bitch. But that's got nothing to do with their being men, and regardless of my appreciation for Rivecca, I'd never hope that there be a "moratorium" on men speaking of my work or anything else.
Do Miley next, Mary!