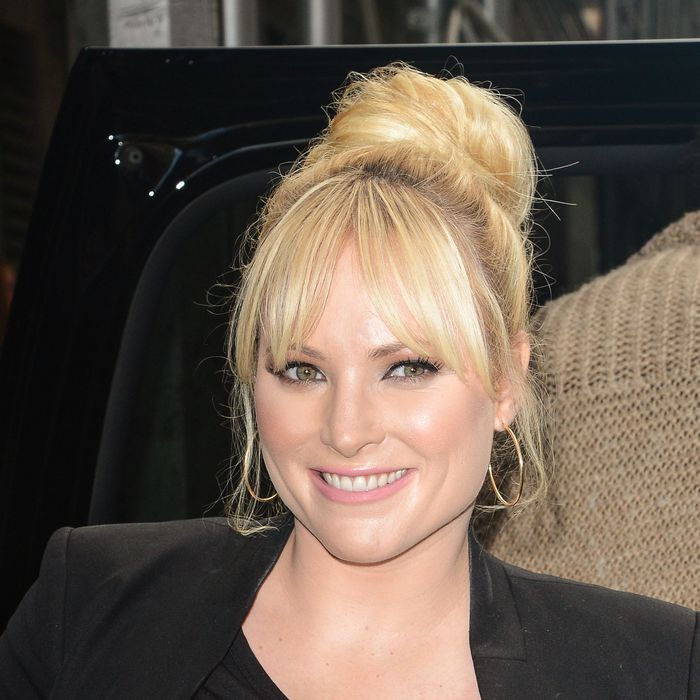 Photo: Ray Tamarra/Getty Images
In an interview with Elle.com to promote her new reality show, Raising McCain, Meghan McCain revealed that she is beyond relieved that she never had to be first daughter. Because (a) it seems like prison and (b) she never would have been able to go on to have a talk show and a reality show.  She totally would have done it for her dad, though — she's just glad she didn't have to:
'I think the idea of first daughter kind of seems like jail, and I'm happy I didn't have to do that. My heart always goes out to Sasha and Malia. I couldn't imagine spending my formative years under that kind of scrutiny. It doesn't seem like a fun gig to me. I think my father would have made an amazing president, and I was willing to make the sacrifice almost seven years ago, which seems like a long time ago now. No, but I don't think being first daughter sounds awesome at all.'
I, for one, think McCain would have been a fantastically entertaining First Daughter but she's kind of right: We've all seen that Katie Holmes movie. Thankfully, Malia and Sasha — who will never experience an awkward phase, anyway — are safe. They'll escape the White House well before first dates or the opportunity to get a DUI arises.