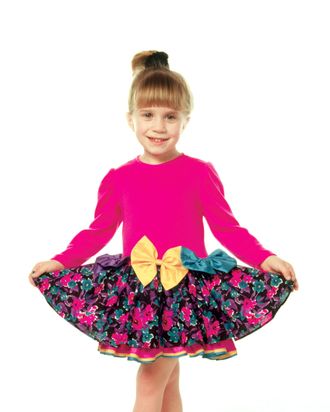 Photo: Warner Bros/Courtesy Everett Collection
I've always been impressed, and slightly mystified, that the Olsen twins made the leap from slightly simian child stars to respected CFDA-winning designers. As revealed in an interview with the Edit, it was a natural next step. These two have been fashionable basically since the womb. Even while sharing the role of Michelle Tanner, there was no Osk Kosh B'gosh about it, the Olsens had taste:
"[On Full House] we'd be in six-hour fittings three times a week, because we had to wear 12 different outfits," Ashley recalls. The majority of the wardrobe was made up of adult pieces, including Chanel and Marc Jacobs, cut to fit. "We were designing clothes for ourselves as we were so petite," Mary-Kate adds. "So I think that is when we became obsessed with fit, and now the obsession has become a profession."
We can imagine it was difficult to find Chanel that fits someone who is as petite as a 10-year-old. But seriously, I am so mad to have missed Chanel's apparent scrunchie/leggings/whimsically embellished sweatshirt collection and Marc Jacobs' overall moment.