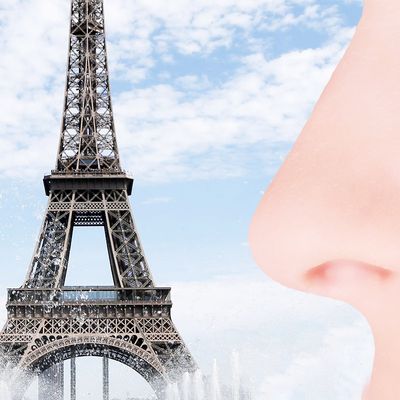 Photo: Getty Images, (Eifel Tower),
In an ad spotted recently on the back of a Chinese taxicab, one plastic surgeon promised to reshape your nose following a new ideal aesthetic ratio. He wasn't talking about the golden ratio, but the promise to give his clients an  "Eiffel Nose." An "Eiffel Nose" is a snuffer that conforms to the proportions of France's national treasure, boasting an ultra-scientific nose-to-face angle of 85 degrees.
Although we have no confirmation of whether "Eiffel Noses" are the new "Smile Lifts" in China, it did get us thinking: What monuments would serve as better plastic-surgery inspiration than celebrities? Here are our choices for historic landmarks that should be the new golden ratio for plastic surgery. Click through our monumental plastic-surgery slideshow to see what replaced Blake Lively, Angelina Jolie, Michelle Obama, and more.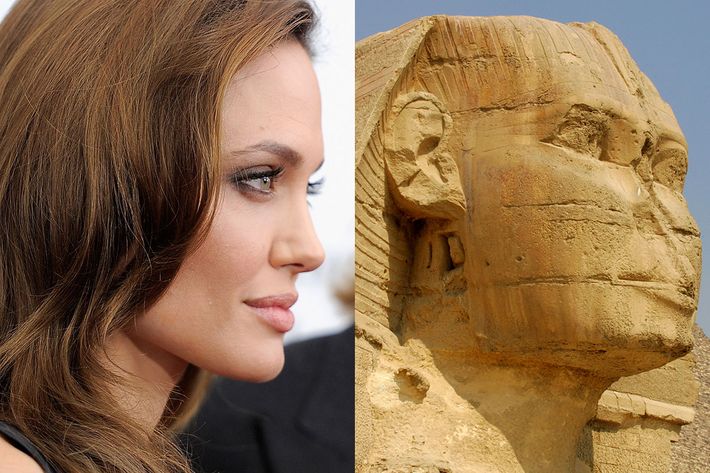 A chiseled jaw line like the Sphinx
Ask for a chiseled (literally) jaw line inspired by a more timeless and mysterious beauty than Angelina Jolie's: the Sphinx.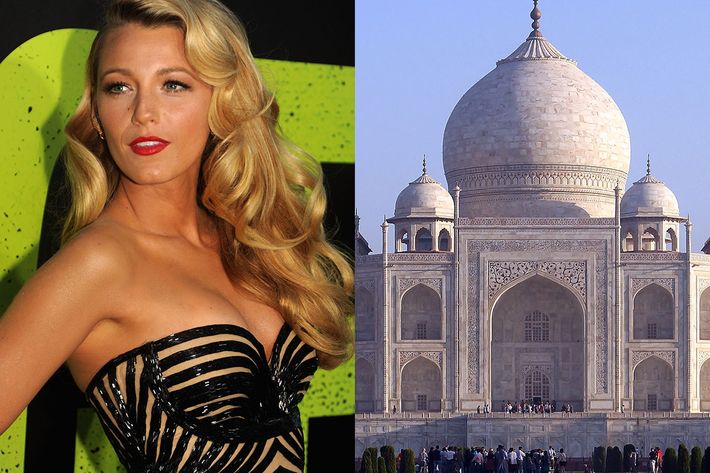 Breasts like the Taj Mahal
Perfect symmetry makes an impression, as do the domes of the Taj Mahal. Blake Lively's look pretty good, too, I guess.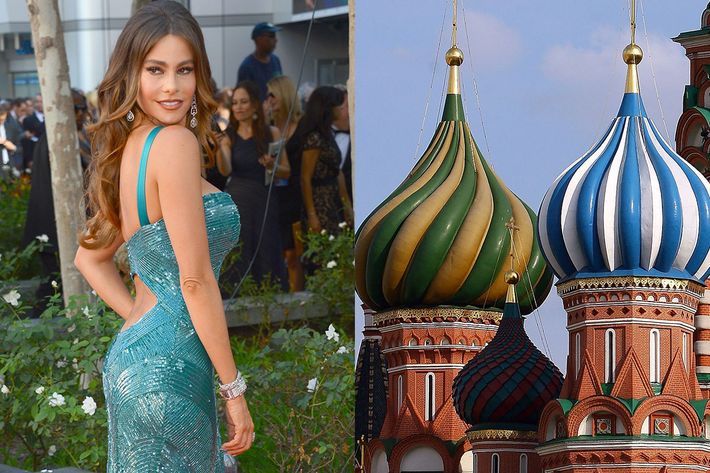 Curves like the Saint Basil's Cathedral
Sofia Vergara may be admired for her waist-to-hip ratio, but tourists have been admiring the curves of the Saint Basil's Cathedral in Moscow for years.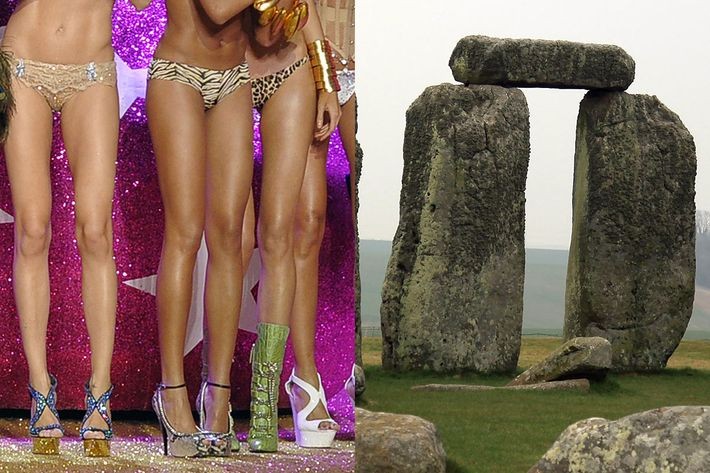 Thigh gaps like Stonehenge
The Victoria's Secret Angels and their thigh gaps are mysteries of nature and genetics. But Stonehenge's have been a mystery to geologists and archaeologists for centuries and have left a far more lasting impression.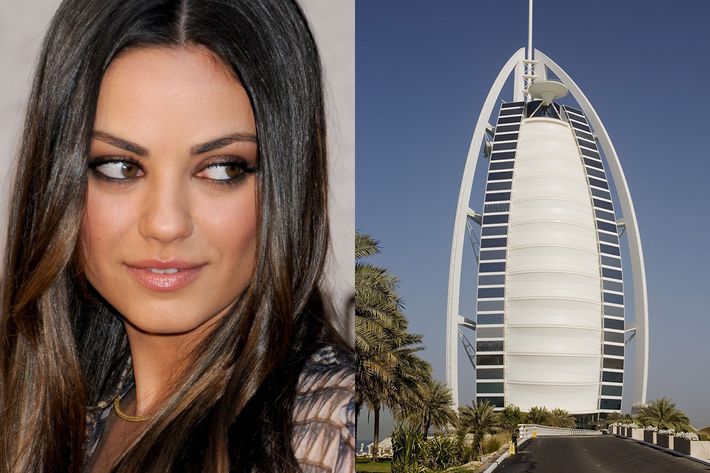 Alien doe eyes like the Burj al Arab
Mila Kunis may look doe-eyed now, but will her eyes retain their youthful, shiny appeal like the Burj in Dubai?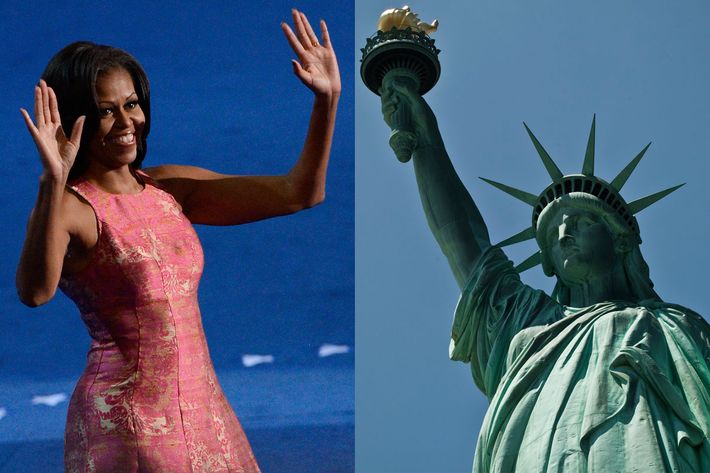 Arms like the Statue of Liberty
Some claim that Michelle Obama has caused a surge in upper-arm lifts, supposedly the most popular plastic surgery of 2013. But wouldn't Lady Liberty's guns be even more patriotic?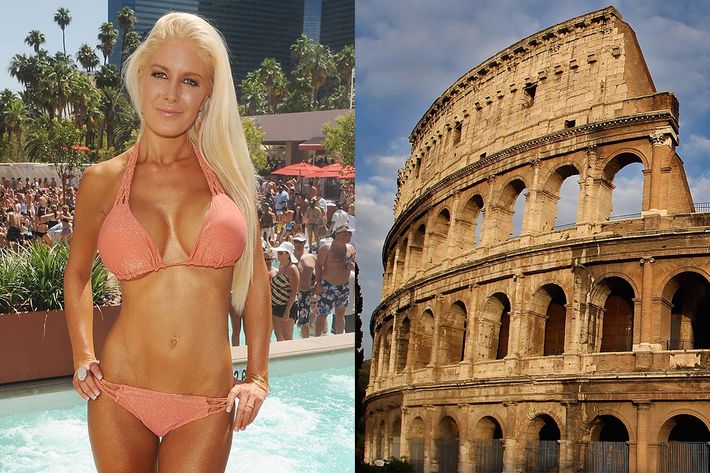 A body as chiseled as the Coliseum
Chisel a little away, like the Coliseum. Or a lot of littles, like Heidi Montag.