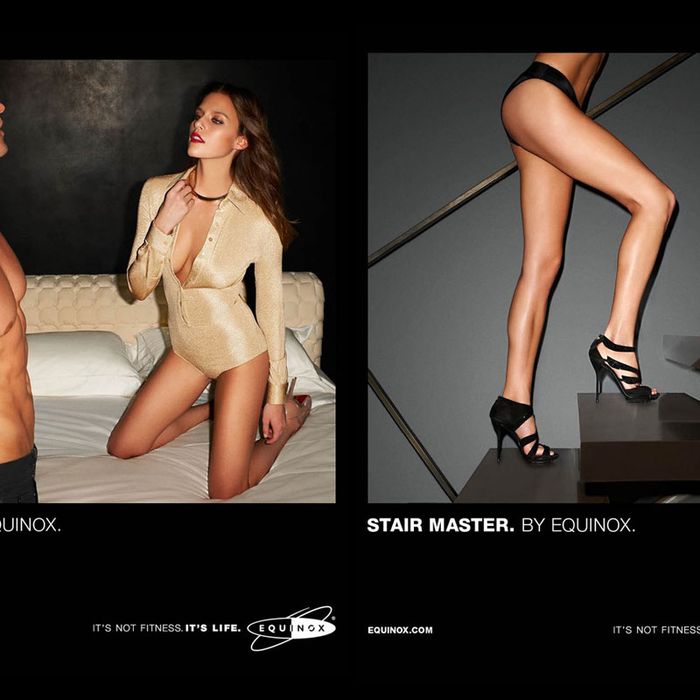 Terry Richardson's Equinox ads.
Photo: Terry Richardson for Equinox
Those billboards of muscular, thin, and partially nude people doing non-gym-related (possibly sexist?) activities in the name of Equinox Fitness will be gone just in time for your holiday guilt trip. According to the Post, the brand's partnership with photographer Terry Richardson has ended, and they're revamping their image. Equinox creative director Liz Nolan explains:
We worked with Terry Richardson for three extremely successful campaigns. The natural point has now come to explore a fresh direction, and we're really excited to launch a provocative new brand campaign in January 2014.
"Provocative"! Remember, just because Richardson is out of the picture doesn't mean bare butts won't be involved.