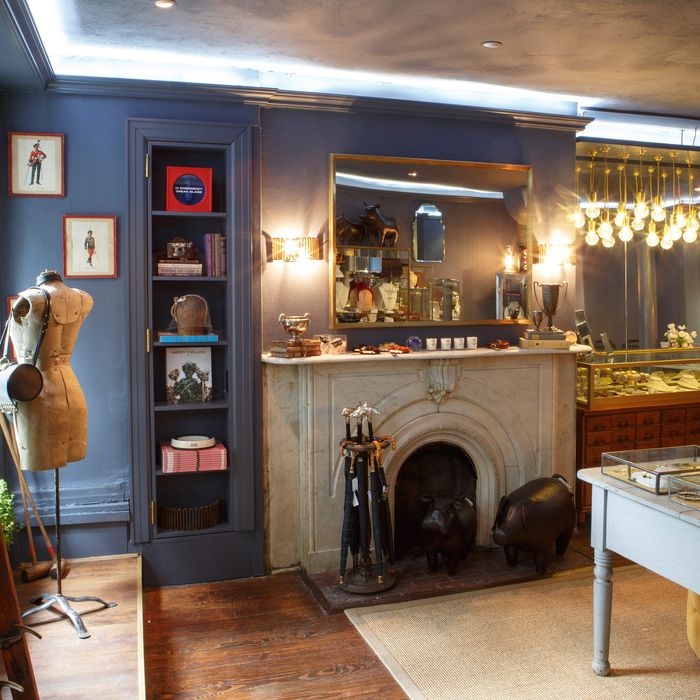 Photo: Courtesy of Flat 128
Whenever we travel to London we're struck by the patina and charm of the streets and homes. Brits just seem to get that "cozy" aesthetic without slipping into "country" or worse, clutter. So we were excited to find the West Village's newly opened Flat 128, an accessories and home décor boutique with an "all things British" theme. You might easily miss the cheerful store, located a flight above street level, where sex shops disappear into residential brownstones on Christopher Street, but this was a selling point for owner Elizabeth DuBois, who wanted to re-create the experience of stumbling into a London flat. With felt wallpaper, a nonworking fireplace, and a chair salvaged from DuBois's old home in England, being there feels less like shopping and more like browsing through a tasteful friend's carefully curated place.
DuBois, originally from Westchester, studied abroad in the U.K. but managed to live there off and on over the last eight years. Once her visa finally expired, she was forced to settle back in New York with a plan.
"For centuries there's been a long tradition of craftsmanship, artistry, and quality in the U.K. Everywhere from Savile Row to the jewelry district. There's a history to everything and it's incredibly important for these designers to produce every bit of their pieces in the U.K. to pay tribute to this," DuBois told the Cut. DuBois also carries up-and-coming designers from the U.K., many of whom only have their lines exposed in the states by Flat 128. "I feel a connection to the U.K. and wanted to bring that connection back to my hometown of New York. I want New Yorkers to feel as though they're buying something unique, limited, and luxurious."
In addition to timeless yet eclectic pieces like sunglasses by Oliver Goldsmith, art magazines like Wrap (whose pages double as wrapping paper) mingle with English classics like Fox umbrellas and Omersa's made-to-order leather animal footstools. Vintage one-offs and jewelry cases decorated with toy soldiers have a sense of nostalgia for rummaging grandma's (really hip) attic. But it's not all wallpaper and fireplaces. The edgy energy of London fashion is definitely present with light-sensitive necklaces by Sarah Angloud and Tessa Metcalfe's rings cast from pigeon feet.

Most items cost between $80 and $130, and an e-commerce shop will go up soon. Consider it a destination for one-stop holiday shopping.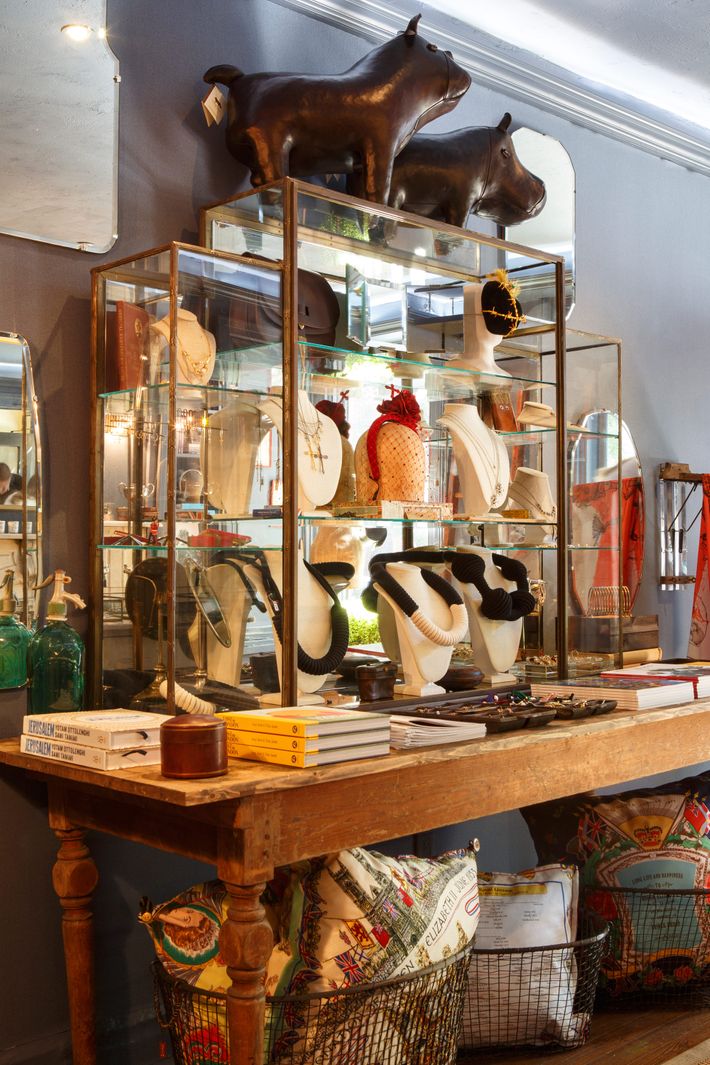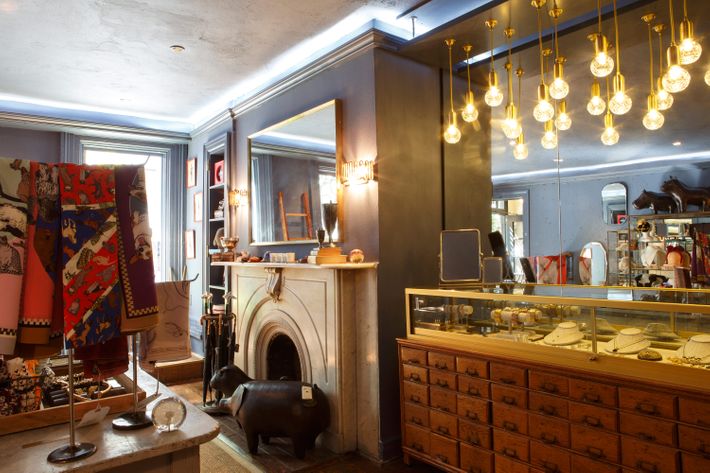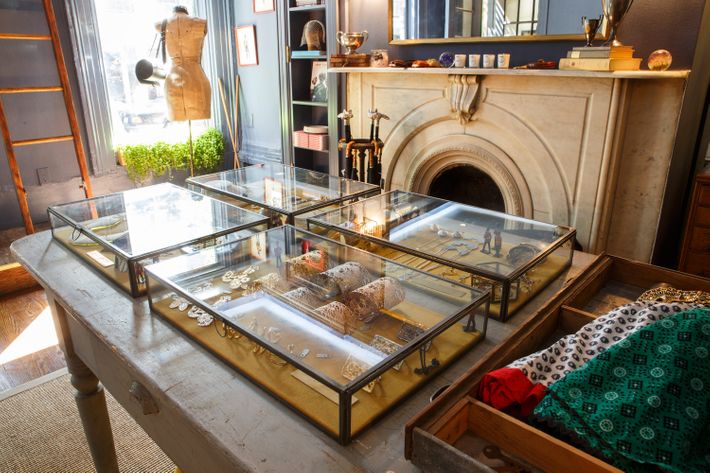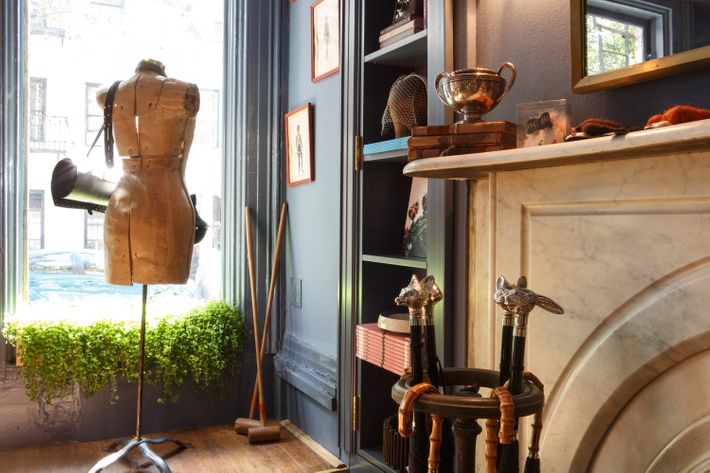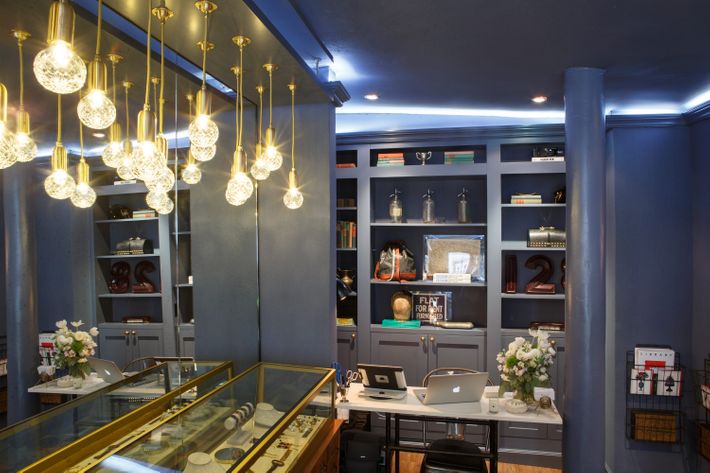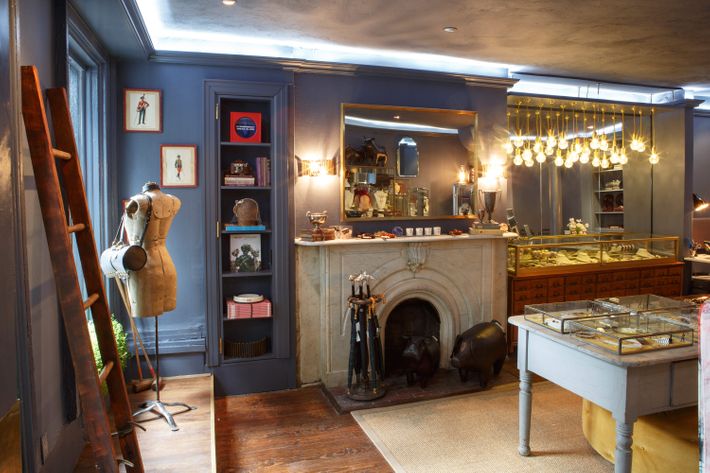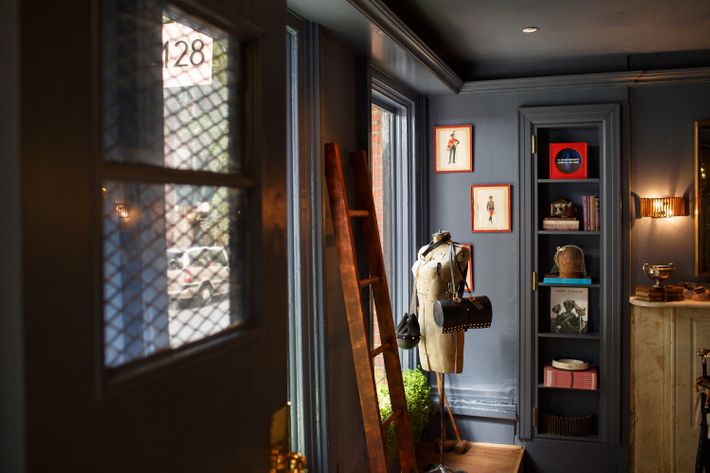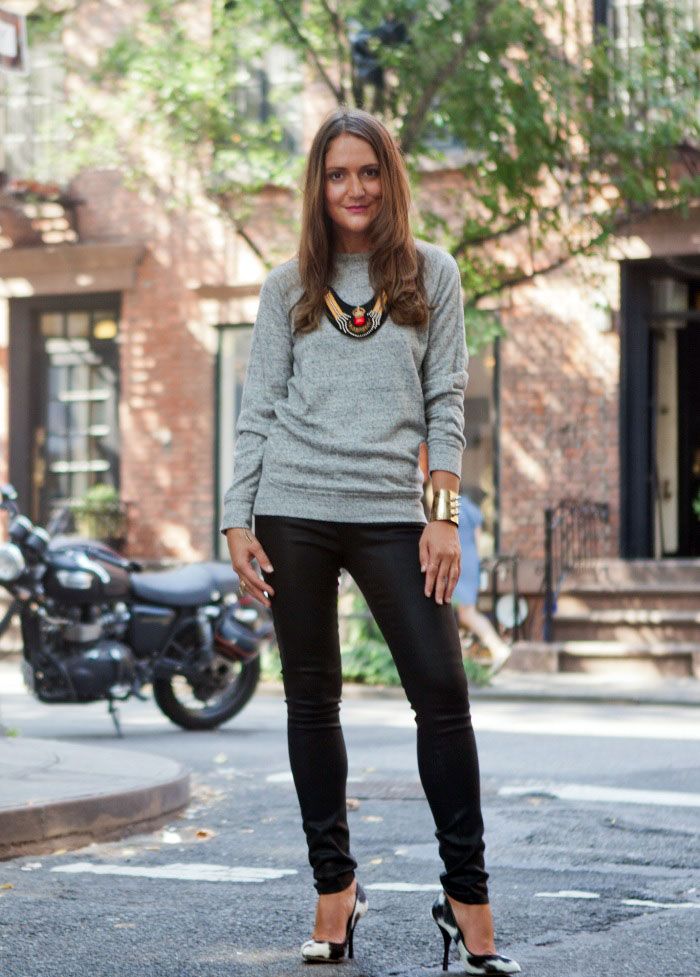 Owner, Elizabeth DuBois