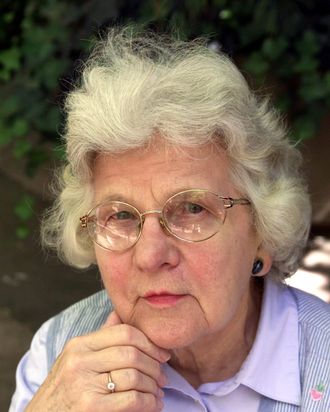 Dr. Ruth Benerito, a chemist who worked to develop wrinkle-free cotton, passed away at age 97 in her home in Metairie, Louisiana. The widespread availability of permanent-press cotton in the sixties saved many a sharp dresser — and the people who kept them looking sharp — from hours of labor-intensive ironing. The Times calls permanent press "one of the most significant technological developments of the twentieth century."
Benerito's work earned her a spot in the National Inventors Hall of Fame in 2008, but she maintained strict humility about her achievements. In a video interview produced in 2004 by her longtime employer the United States Department of Agriculture, she noted:
I don't like it to be said that I invented wash-wear, because there were any number of people working on it, and there are various processes by which you give cotton those properties. No one person discovered it or was responsible for it. But I contributed to new processes of doing it.
All modesty aside, Benerito's work in fabric sciences paved the way for other significant improvements to cotton, including stain-resistant and flame-retardant cotton. So she's to thank for all the smooth, clean, unburned qualities of your tanks, tees, and sundresses.