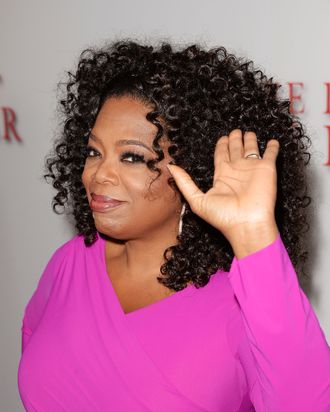 Photo: Jason Merritt/Getty Images
Just hours after Jenny McCarthy said on live TV that she is "scared of Oprah" because she believes she's on Oprah's "shit list," Oprah replied with a tweet:
Jenny McCarthy, [I] don't have a shxt list. If I did you'd never be on it. Wishing you only good fortune, love, and light and watching @TheView.
WHO DARES SPEAK OF THIS LIST, cried Oprah. DESTROY ALL COPIES, she commanded, and the angels of good fortune and love and light who are her minions complied.
McCarthy, did you not know that Oprah has blessed you with wishes for auspicious bounty, even though you called her "that bitch" once? Yes, it's true. She only has brightness in her heart for you. Frankly, though, Oprah wants you to know that she doesn't care enough about you to put you on a shit list.