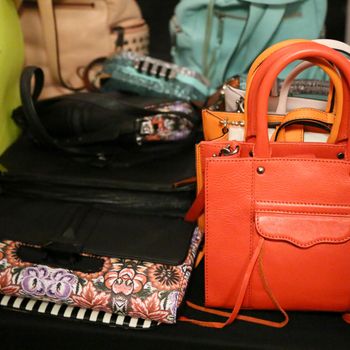 Rebecca Minkoff bags.
Photo: Astrid Stawiarz/Getty Images
Designer Rebecca Minkoff has been fined $77,000  by the U.S. Department of Labor's Occupational Safety and Health Administration (OSHA) for having what sounds like an extremely messy office. OSHA's report describes a workplace "overcrowded and congested with boxes, rolling racks, workstations, chairs, equipment, storage and other materials," which is actually par for the course at most of the fashion company offices we've seen in New York City (and, let's be honest, a lot of apartments, too). OSHA deemed the place hazardous after receiving "worker complaints" (presumably of the "disgruntled former employee" variety). Clearly these inspectors have never witnessed a major sample sale at lunchtime.