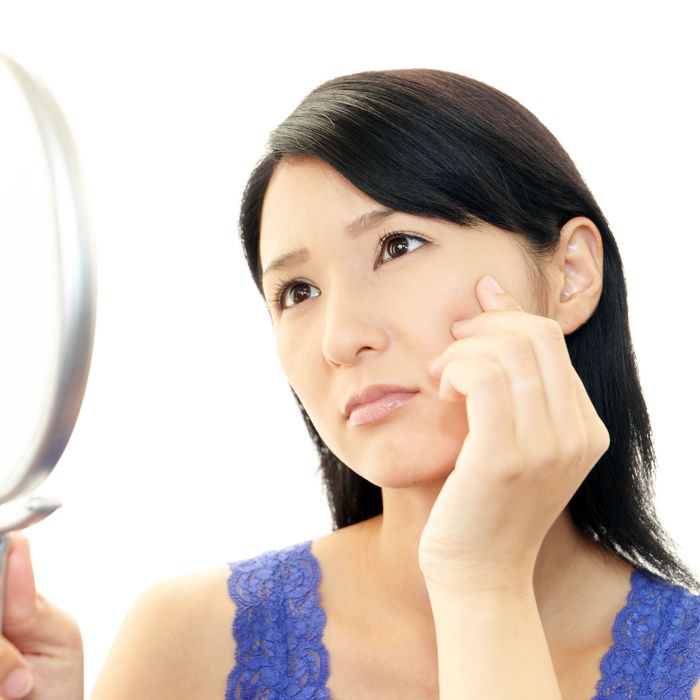 The Atlantic points us to a new study from marketing firm PHD, which advises brands on the best times of the day and week to sell products to women. Funny enough, women are most likely to buy when they feel bad about themselves. Nice.
The data, if at all accurate, is an interesting glimpse into behavior patterns. According to PHD, women feel ugliest on Mondays and weekends, early in the morning, and late at night. Sixty-nine percent of us feel the least attractive when we wake up in the morning — which, like, jeez, what a bummer of a way to start each day. The study also breaks down the specific hours of the day when we feel great (12 p.m. to 3 p.m. is self-confidence prime time) or terrible (1 a.m. to 5 a.m.). Check out this handy infographic of your moods here.
Based on those findings, PHD says that companies should "concentrate media during prime vulnerability moments, aligning with content involving tips and tricks, instant beauty rescues, dressing for the success, getting organized for the week and empowering stories." On Thursdays — the day of the week when women already feel the best about themselves — marketing messages should be "encouraging" and "empowering."
The marketing implications might seem dark, but looked at another way, this study could be a useful scheduling tool. If you know you're going to feel ugly and fat from 1 a.m. to 5 a.m., sleep it off and avoid social activities — or, better yet, drunk-dial your friend (who must also be feeling horrible about herself) and remind her that she is beautiful even when eating late-night pizza slices in the gutter. If you know you'll be feeling good about yourself from 12 to 3 p.m., it's a great time to post photos of yourself on the Internet. Avoid leaving the house on Mondays and weekends, though.