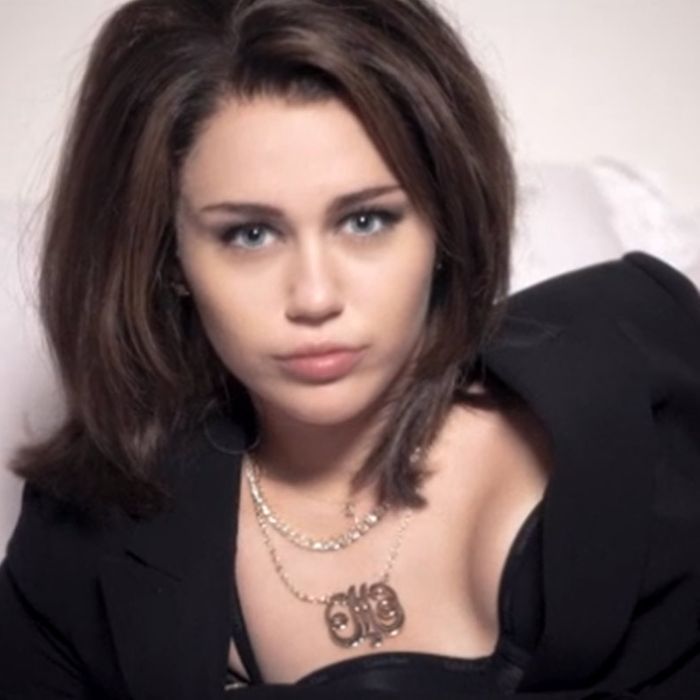 Following Miley Cyrus's Saturday Night Live gig, Twitter erupted with praise for Miley's performance … and her "sexy" Michele Bachmann hair. Performing in a skit called "We Can Stop" that parodied the government shutdown, Cyrus played a sexified Bachmann, wearing a chestnut-brown wig, doing some light twerking, and cavorting with Taran Killam's onesie-clad John Boehner.
As reported on Twitchy, people took to Twitter to express their confused feelings about why they suddenly found Michele Bachmann hot:
It's okay, guys. Miley Cyrus basically encourages feelings of weird sexual arousal. She did an entire video featuring her licking a wrecking ball. It only gets really weird if you thought it was hot when she was licking an Abraham Lincoln doll. Although, it must make Cyrus feel better to know that Twitter is supportive of her furious attempts to grow out her short hair. No word from Bachmann yet about her feelings on Cyrus's hair or whether twerking can get you pregnant.