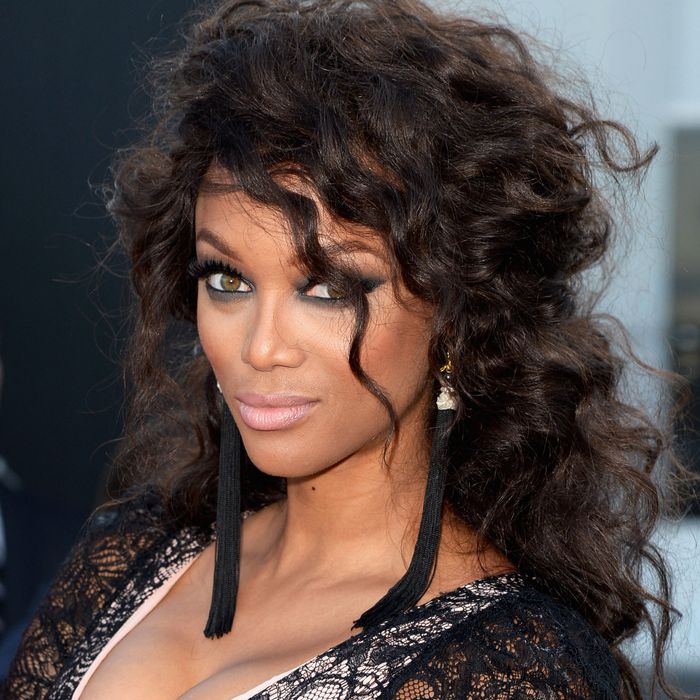 Photo: Jason Merritt/Getty Images
Tyra Banks really knows her self-worth. The former supermodel, diva, and current America's Next Top Model host filed a lawsuit against ten wig-making companies that are using her "name, photograph, image, and identity to sell items like The Yaki straight [Tyra-Banks style] wig, the Tyra Banks custom lace wig #046, and the Tyra Banks inspired human hair wig," reports TMZ.
Who knew Tyra had the most covetable hair out there (besides the wig companies)? Tyra did. That's because she understands the enormity of being Tyra Banks. TMZ notes that a large portion of her lawsuit is dedicated to asserting just how valuable her trademark is, given that she's a huge star, as evidenced by all eleven pages of her attached IMDb profile [Exhibit A]. Banks is requesting $10 million in damages and an injunction to stop all ten companies from selling those poor excuses for flawless hair.