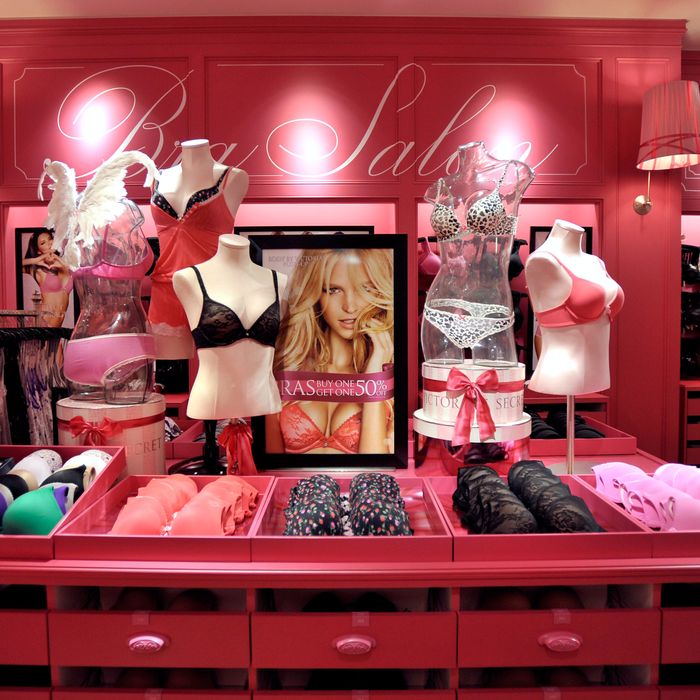 Photo: Charley Gallay/Getty Images
Victoria's Secret was founded to appeal to men shopping for ladies' lingerie and became a multi-million dollar business; then it became a multi-billion dollar business when new owner Leslie Wexner changed the focus to appeal to women, not men. What do all you underwear-buying people want and why can't it be the same thing?
Also, according to this thorough history of the company by Slate, the founder imagined it as a luxurious and languid Victorian boudoir, with oriental rugs, dark wood, and silk drapes. Way to 180 that vibe, modern Victoria's Secret, with your pink lighting fixtures and bright magenta armoires with perpetually broken drawers, and general dedication to achieving a 50 shades of pink experience.