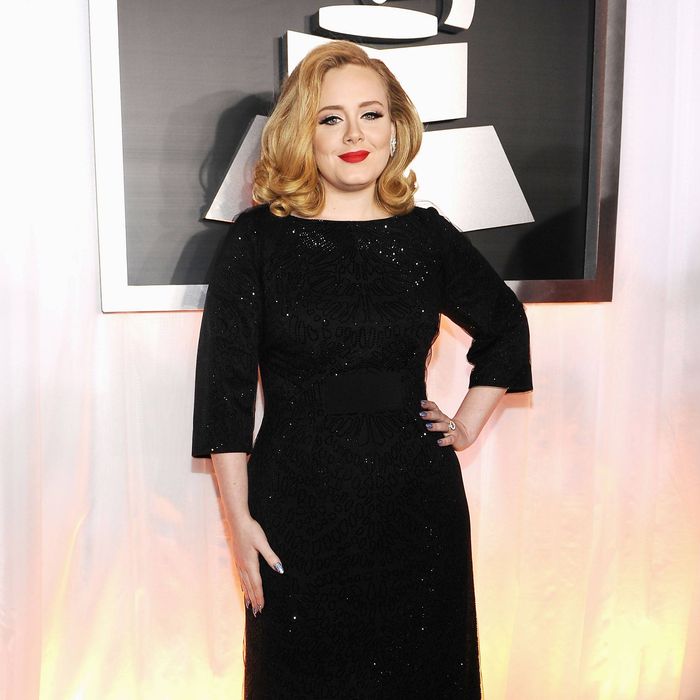 Photo: Larry Busacca/Getty Images
A British plus-size retailer, Littlewoods.com, commissioned a poll of 2,000 women on dress size and body confidence. And while you might think those who wear smaller sizes would feel better about themselves than curvier ladies, it's actually women in the plus-sized range who know they have it going on.  Boo-ya, sample sizes, swimsuit models, and societal expectations: You were wrong.
According to the Daily Mail, survey results found that of women who wear a British size 16 (size 12 in the U.S.), 74 percent say they are happy with their appearance and have high body confidence, double that of women who wear a British 6 (U.S. 2). And 52 percent of those respondents often wish they had sexy curves like Kim Kardashian or Adele.
Lest you're skeptical of a slightly biased, self-reported pseudoscientific study, just take it from Padma Lakshmi, who reports she got more attention from men when she was a size 14: "I went from a size 4 to a size 14 when I was pregnant. What's interesting, though, is that, in my experience, men don't want skinny girls. When I was a size 14, I got much more attention from men than I do now." Science or sample sizes be damned.