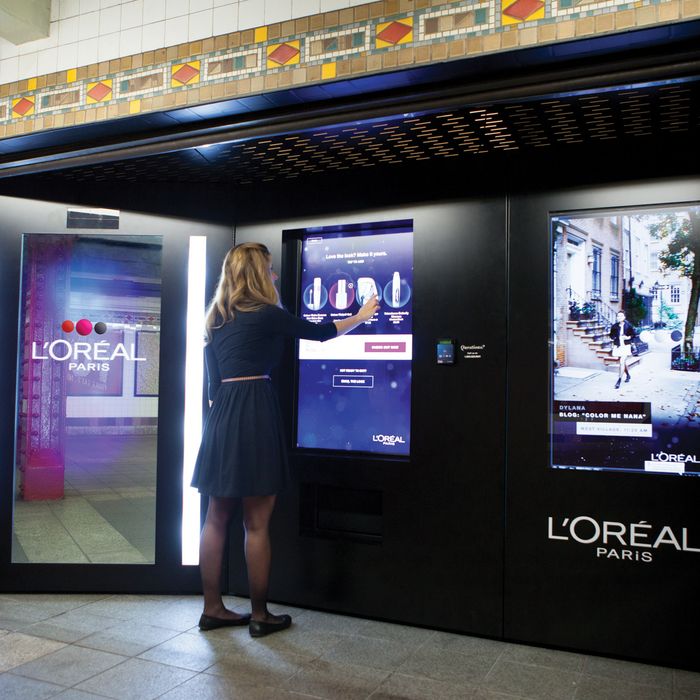 Photo: Courtesy of L'Oreal
Giving new meaning to the phrase "underground beauty," L'Oréal Paris and the Metropolitan Transit Authority have partnered up to release a new beauty software. Although not technically inspired by Clueless, the film's fans will note some similarities that the new software shares with Cher Horowitz's legendary closet-computer program.
The new software, located in the Bryant park subway stop, delivers on that long-ago promise to let commuters shop in the subway. The experience begins when users walk over to the L'Oréal Paris Intelligent Color Experience and see their reflections in the mirror. The software scans the user's outfit and suggests eye, lip, and nail shades that "match" or "clash" with the user's outfit. The user can then buy the suggested products on the spot. It opens today, and will last until December 30, 2013. And, yes, the New York subway system and beauty may sound like a strange pairing, but not if you think about the number of times you've sat next to someone on the subway precariously applying mascara.