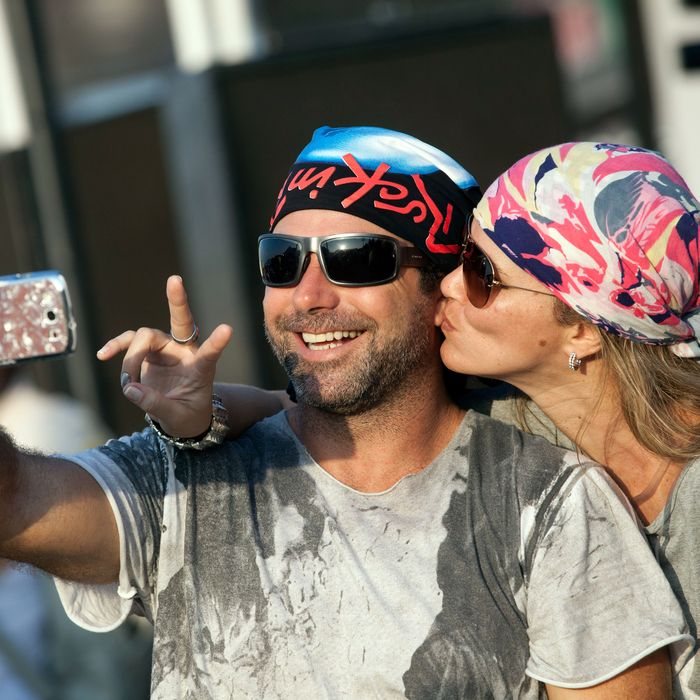 Photo: Silvia Izquierdo/Corbis
Someday, we will all be gone, and the hopes and habits that fill our days will be nothing more than a 50-minute lecture from an exasperated culture and media studies adjunct professor.
Like "the selfie": Back then, the adjunct will say, a person just like you or me would hold up a camera or a phone with camera capabilities in front of their face. Yes, in front of their face. Yes, it did block everything else from their sight. So they would hold up this camera, and see their image in the camera, and take a photo of their face looking at the camera. No, actually, it was quite common. 
Yes, history will remember the selfie, and one museum has already begun to honor its place in our culture with an exhibit. The National #Selfie Gallery is launching at London's Moving Image Contemporary Art Fair. The installation involves selfies as short videos, from nineteen artists in the U.S and the E.U., who were chosen because of their "established practices, ranging from poetic internet confessionals to humorous commentaries on exhibitionism and experimental new-media portraiture." Do your selfies involve poetry and humor and exhibitionist portraiture? I know mine do.