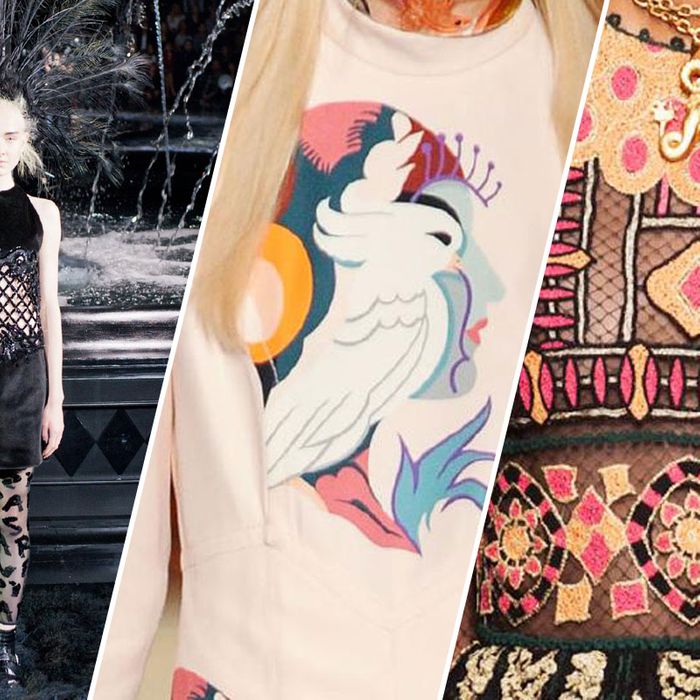 It's a wrap for Fashion Month and sadly, it's also a wrap for these quizzes. So to properly bid adieu to all of the runway shows, try your hand at one last exam. For the easiest question, take a look below at this flashy creation by a designer who's saying good-bye to a sixteen-year stint at an iconic French brand. The over-the-top feather headdress and sexy black minidress have all of the drama you'd expect from his work, while those sheer leggings are a nod to his famous collaboration with Stephen Sprouse. The pieces from this final collection will be collectibles for sure.
The intermediate question features the elegant image of a cockatoo superimposed over the profile of a woman. The quirky designer behind this dress has already created a much-talked-about collection from this season, and this second batch of looks are guaranteed to be just as popular. The combination of a whimsical print with a pastel palette has all of the girlish appeal that fans of the label have come to love.
For the final question, take a close look at this bohemian-inspired print by a duo known for ultra-feminine couture designs. They've used everything from camouflage to botanical prints to create elaborate dresses, but this season the collection took on a more bohemian flair. It would be the perfect gown for a princess from an exotic fantasy land.
Click ahead to view the slideshows and see if you've guessed correctly.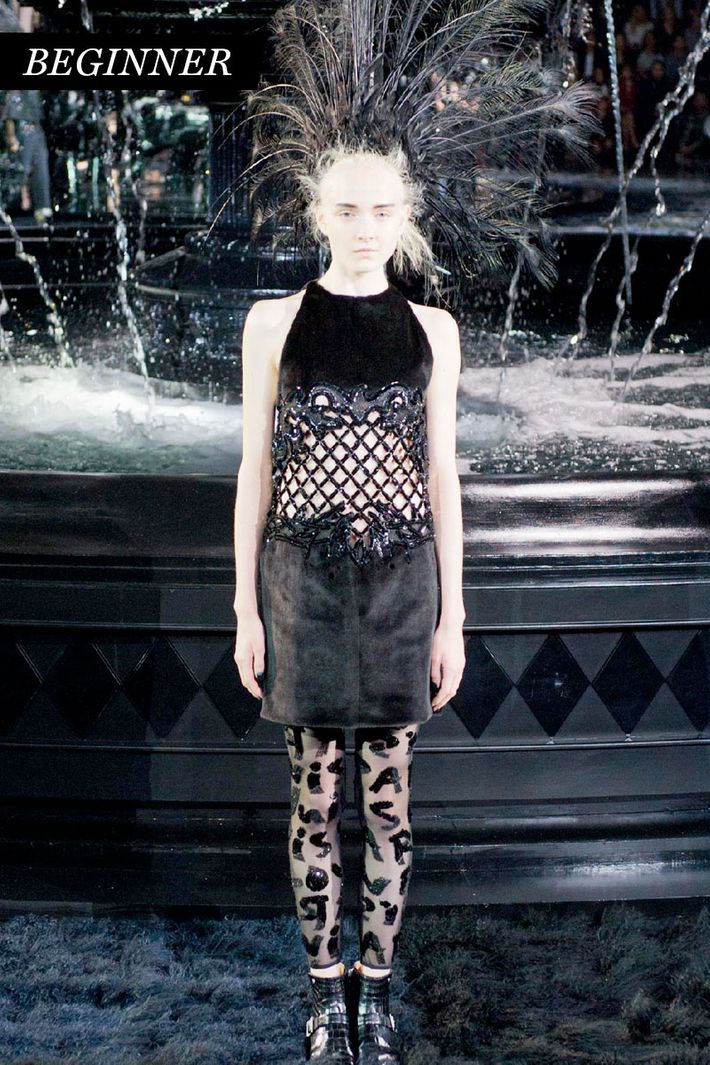 A. Louis Vuitton
B. Rochas
C. Chanel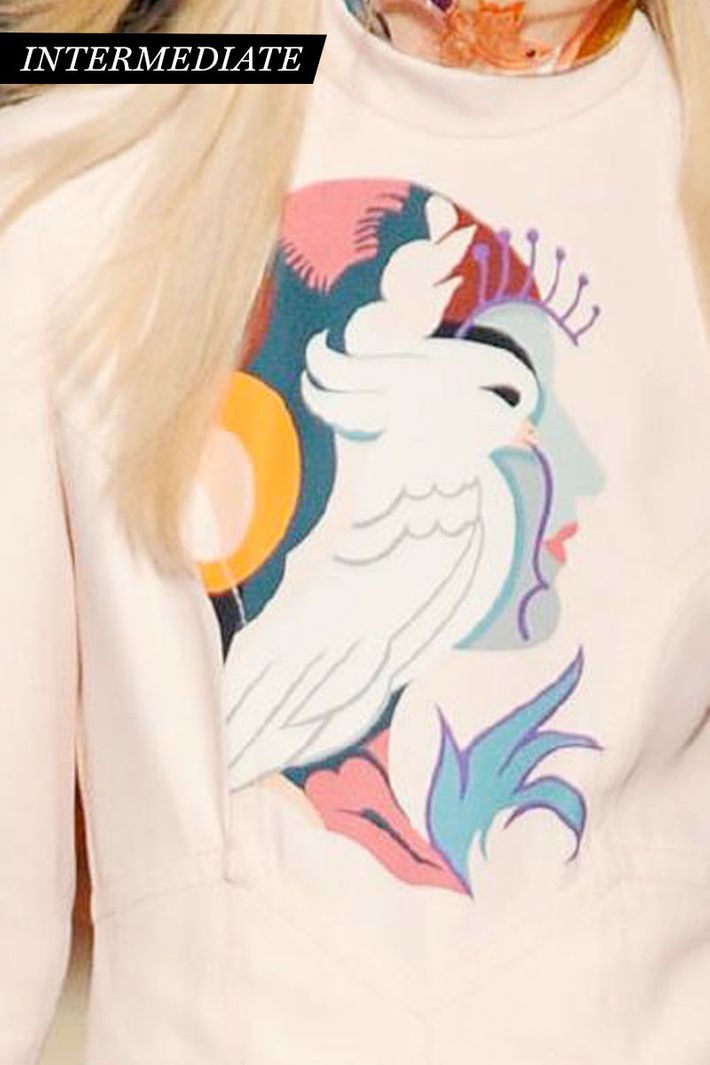 A. Céline
B. Miu Miu
C. Stella McCartney