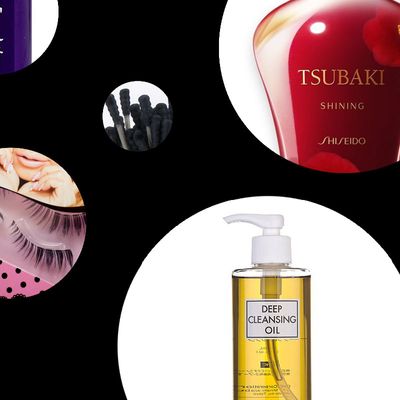 When it comes to looking to other countries for "secret" drugstore beauty products, the usual suspect is France, the land of great skin. But with hordes of fashion editors running to City-Pharma, Paris's premiere beauty emporium, come Fashion Week, it's clear another "secret" is out. The newest country with a still-untapped drugstore beauty bounty is Japan, where six-step skincare regimens and full-face makeup are the norm, and where rigorous quality standards apply to cars, electronics, and the perfect humidity-resistant mascara.

Backstage at Fashion Week, you often hear makeup artists say that their moisturizer, hair pins, or eyelash curlers come from Japan. There's also been an increase in Japanese-inspired skin-care and makeup lines (that sell out at Barneys). But the originals are still found in konbini, the convenience stores thatpepper Japan. To learn about why Japanese drugstore beauty products are so great, I met up with Maki Ryoke, a painter turned makeup artist who was convinced by Nicola Formichetti to make the career switch. As Ryoke explained, "Japan is the number-one country for makeup and cosmetics. If a drugstore product is not good and cheap, it won't survive. It's a very severe market. It's the only place you can find high-quality makeup for super cheap." Click through the slideshow for our picks of the best Japanese drugstore beauty buys.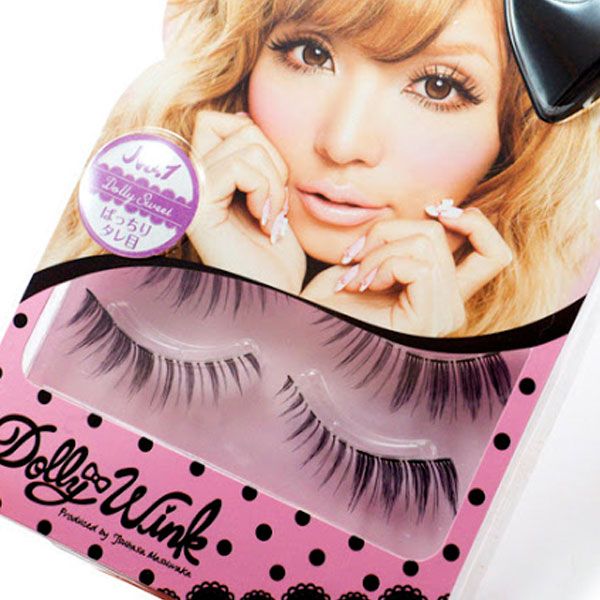 Fake Eyelashes
In Japan, everyone wears fake lashes, from the McDonald's cashier handing you Fish McBites (their localized pescatarian take on the chicken nugget) to your bank teller, who is your mom's age, dressed in a three-piece suit, to the department-store concierge who wears mini sailor outfits and greets you with ohayou (Japanese for good morning). The widespread use of fake eyelashes means high-quality options are plentiful. Want Harajuku-length eyebrow sweepers with crystals at the end? Want them dyed neon yellow to look like they were plucked from Big Bird's bottom? Japan has them, along with more conventional, Kate Middleton—approved options. The included eyelash glue for even the cheapest of fakes is properly adhesive without being tacky, and doesn't tear off any of your real lashes when you're ready to retire them at the end of the night. They are all so good that Maki and I don't even have a preferred brand.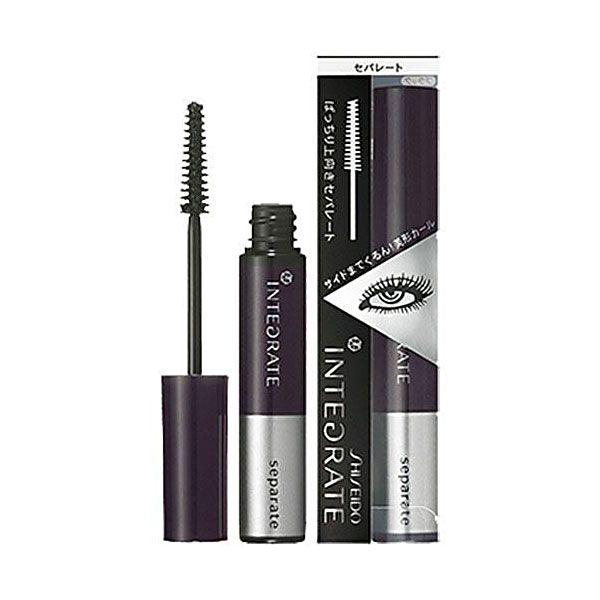 Mascara
Rivaling only fake eyelashes in beauty-store real estate, mascara is the headliner of the Japanese makeup bag. Stateside, those who have already recognized the awesomeness of Japanese mascara include American distributors, who frequently take the best-selling Japanese ones (Imju, Fairy Drops) and repackage them for Sephora, without changing the formula. Japanese mascaras have the longest wear formula. They are so durable that many of them are even sold with their own makeup remover since normal water has no effect. Genetically, most Asian lashes tend to be straight and fine, so a lot of them are excellent at holding shape and curl. Maki's and my favorite come from Shiseido's lower-priced line, Integrate, which she praises for its ability to look "crazy, natural, long," and non-clumping properties. Although you can find many of these mascaras on Amazon, further proof of their greatness comes from some savvy Japanese eBayers, who sell mascaras like Integrate on American eBay around the non-prestige price of $20.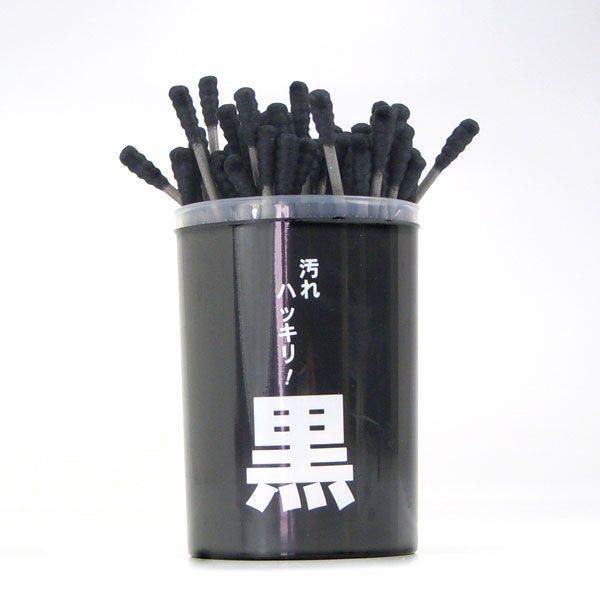 Q-tips
In a game of I Spy I once played backstage at Anna Sui, I counted five makeup artists from various countries with Japanese Q-tips in their kits. And no, they were not on hand to clean the earwax out of models' ear canals. (Some things models can do themselves, and Karlie Kloss probably still has prettier and better earwax than the rest of us.) Japanese Q-tips are finer and packed more densely than their flimsy American counterparts, which break in half and crumple any time you exert a little pressure. (I bet there are considerably fewer Hannah Horvath—type emergency-room disasters in the United States than Japan for this sole reason.) Being the design masters they are, Japan's Q-tips even come in different shades, like black.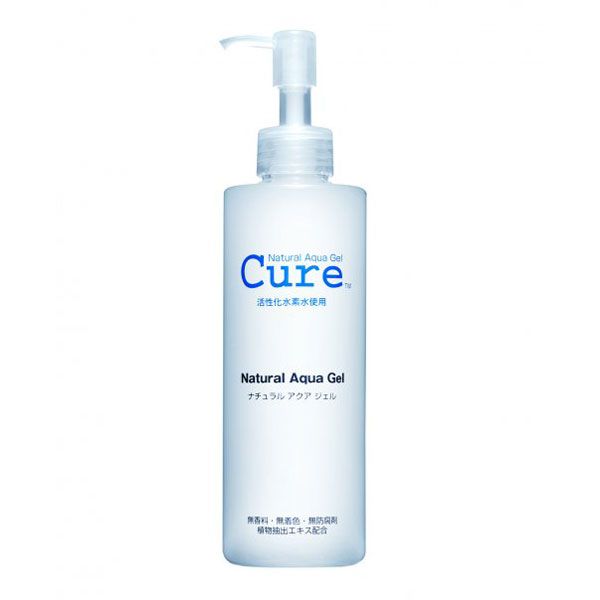 Cure Aqua Gel
My mom brought back Cure Aqua Gel from a recent trip to Japan, and it might be my favorite beauty discovery of 2013. Somehow, the Japanese have one-upped everyone else in creepy yet effective exfoliators that both thrill and terrify you with how much dead skin they manage to remove. Baby Foot, one such bizarrely named product, sheds dead skin off your feet like a snake sheds its skin. Cure Aqua Gel uses no exfoliating beads, but the gel effortlessly pills dead skin off your face like fuzz off an old sweater. Although you will be a little concerned by how many tiny balls of dead, grey skin come off, it's also captivating, a sign that it's working! Afterward, your skin will feel like it just shed four half-lives.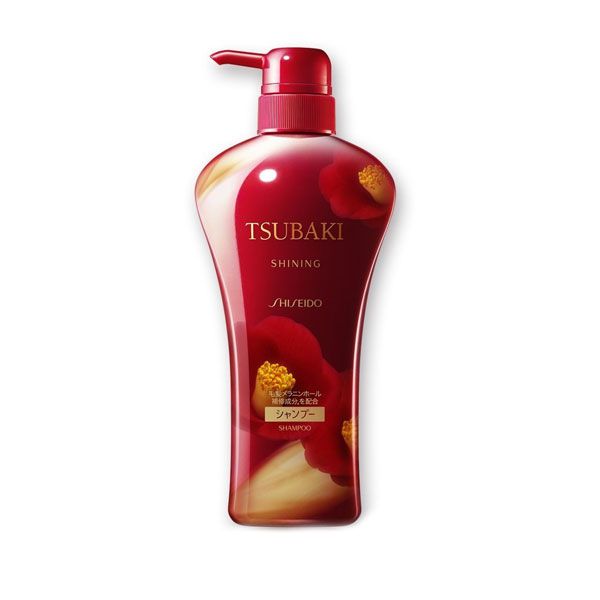 Tsubaki Shampoo and Conditioner
Although I'm a little doubtful of Nora Ephron's claim that Asian hair never looks bad, (in her book I Feel Bad About My Neck: And Other Thoughts on Being a Woman), I'm convinced that Tsubaki is responsible for the great hair of many Asian women. It is the best-selling mass shampoo in Japan. Tsubaki is Japanese for camellia oil, which adds shine, smoothness, and glossiness. It's been a key ingredient in Japanese beauty routines, dating back to geisha days. As detailed in Memoirs of a Geisha, hairdressers used to comb it through hair to add luster. In modern times, it's used to protect your hair from frizz, smooth down flyaways, and silken hair. It's always sold in massive bottles, so you although it retails in the $30 range, it lasts you for almost a year.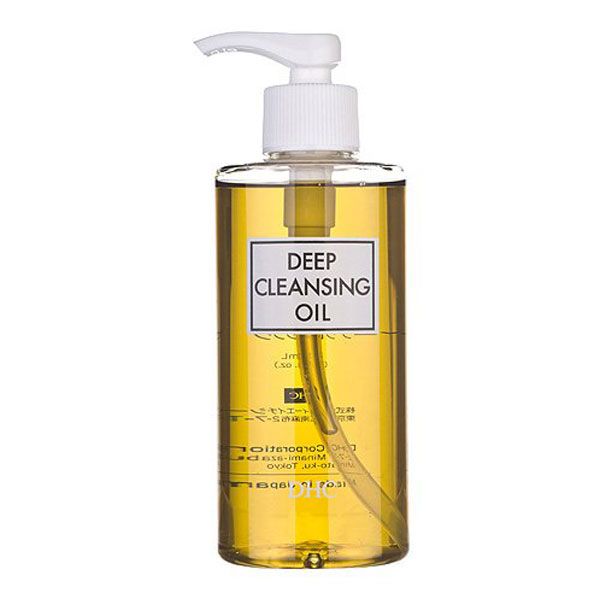 DHC Cleaning Oil
For the easiest cleanse and refresh after a full face of makeup, the product of choice for makeup artists, models, and me is Shu Uemura's signature Cleansing Oil. Sadly, it retails for $80. But this cleanser's ubiquity in Japan means there are many great, effective oil cleansers at a non-prestige price point. A good cleansing oil makes its mark by leaving none — it needs to emulsify quickly after adding water. My favorite, DHC, transforms from a velvety oil into a creamy, smooth cleanser that gently removes your makeup with the lightest of touches. The DHC version has 2,000 five-star reviews on MakeupAlley.
Sekkisei Emulsion
Like the Japanese equivalent of Embryolisse, there's a rumor that every person in Japan has had this shining navy blue bottle on her nightstand at one time or another. At $40, it's not exactly cheap, but it signifies how seriously the Japanese take their skin-care if Sekkisei Emulsion is sold at their drugstores. This moisturizer has a milky emulsion texture favored by Asian skincare brands for its light, airy texture that quickly melts into skin. Its lightness comes from five botanical extracts that soothe the skin and lighten age and sun spots. In Japan, it's used in the winter as a serum. In the summer, it's used alone as a light moisturizer.