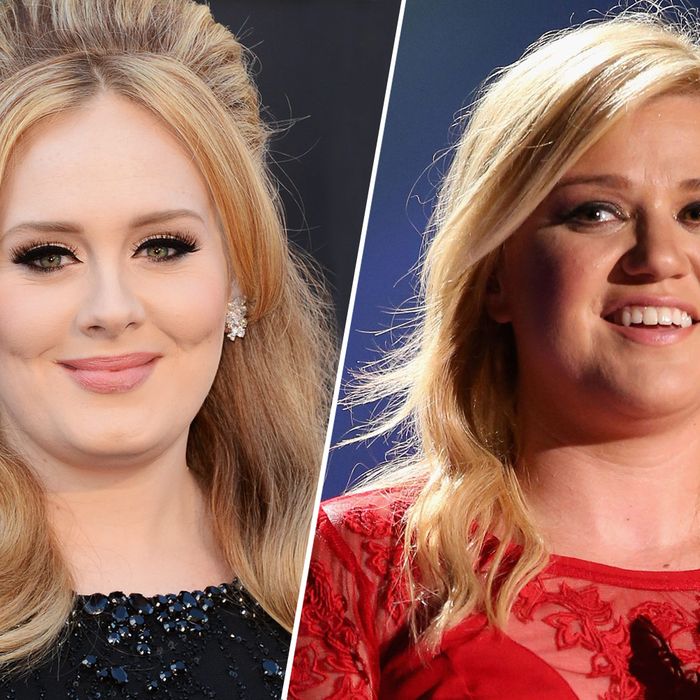 Photo: Jason Merritt/Getty Images; Christopher Polk/Getty Images
Kelly Clarkson, who is trying real adamantly to have a baby, said that at this year's Grammy Awards in February, Adele advised against having kids. According to Clarkson:
She said, "Girl, don't have a baby because everything else will go on the back burner. I'm living in babyland!"
Adele reportedly dropped some work commitments to focus on her new baby, but no one knew that she had actually moved to Babyland. Babyland — the famed buoyant cloud country of pacifiers, onesies, adorable shoes, and first sneezes, just across the harbor from where all the storks sit, waiting to deliver swaddles of children to their new caregivers. Like Babylon, it is an area known for rich harvest lands, with lucrative exports of blankets and snuggles.