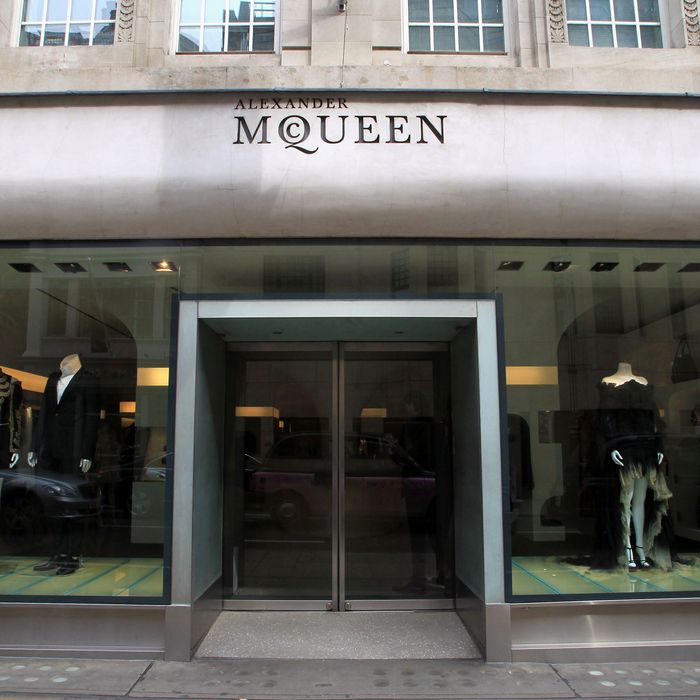 Photo: Danny Martindale/Getty Images
Months after its first employee filed a discrimination lawsuit, the house of McQueen has been served with a second complaint. This time, Moselle Blanco, a saleswoman at the brand's New York flagship, says that she fell victim to ethnic slurs by store managers for over a decade, reports the New York Daily News. According to a lawsuit she filed with the State Supreme Court on Wednesday, Blanco claims that she routinely complained that her supervisors supposedly called her insults like "burrito face," "goya princess," and "greasy hands like a Mexican." (They claimed these terms weren't racist, but rather a hallmark of the loving "brother-sister"-like relationship among the staffers.) And then, they apparently refused to address the problems until Blanco was eventually fired after a dress snafu involving Jessica Seinfeld. A rep for McQueen didn't immediately respond to our phone call and e-mail for comment.
At this time, we'd like to suggest that someone enroll McQueen managers and any Lululemon spokespeople in a mandatory corporate retraining program.
UPDATE: A McQueen rep has e-mailed to say:  "Alexander McQueen is committed to equality in the workplace, and we are proud of our diverse employee base. We take any allegations of this nature seriously and will always investigate them thoroughly, but we will not comment on individual cases."