This is big: Anna Wintour watched Kanye West writhe around the stage at the Barclays Center last night, during the latest leg of his Yeezus tour. At one point shirtless, at one point in a Givenchy skirt, and yet always, always, in one of five beaded Maison Margiela masks, West's wardrobe was the stuff of Vogue closets. Wintour, barely able to contain her enthusiasm, arrived in a Yeezus T-shirt, polished off a bucket of chicken fingers, and took selfies of herself throughout the performance (that is a lie.)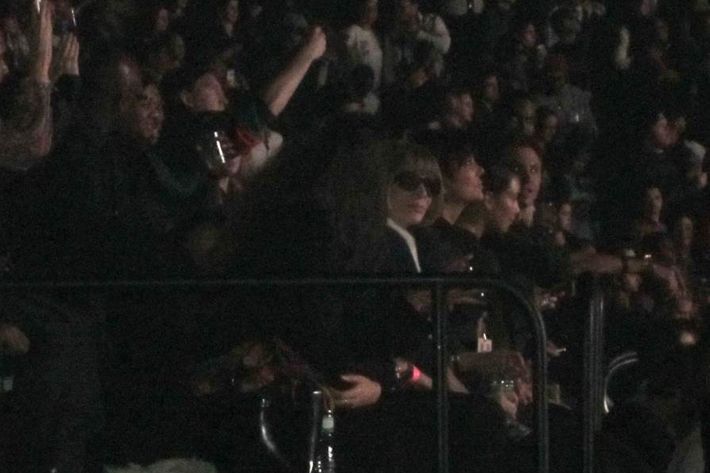 Crowd-generated Instagram evidence reveals that Wintour attended with her daughter, Bee, and Grace Coddington — and sat a few seats down from Kris Jenner, Kim Kardashian, Lala Anthony, and perennial Kardashian family hanger-oner Jonathan Cheban.
There is, unfortunately, no recorded evidence that Wintour actually had fun.